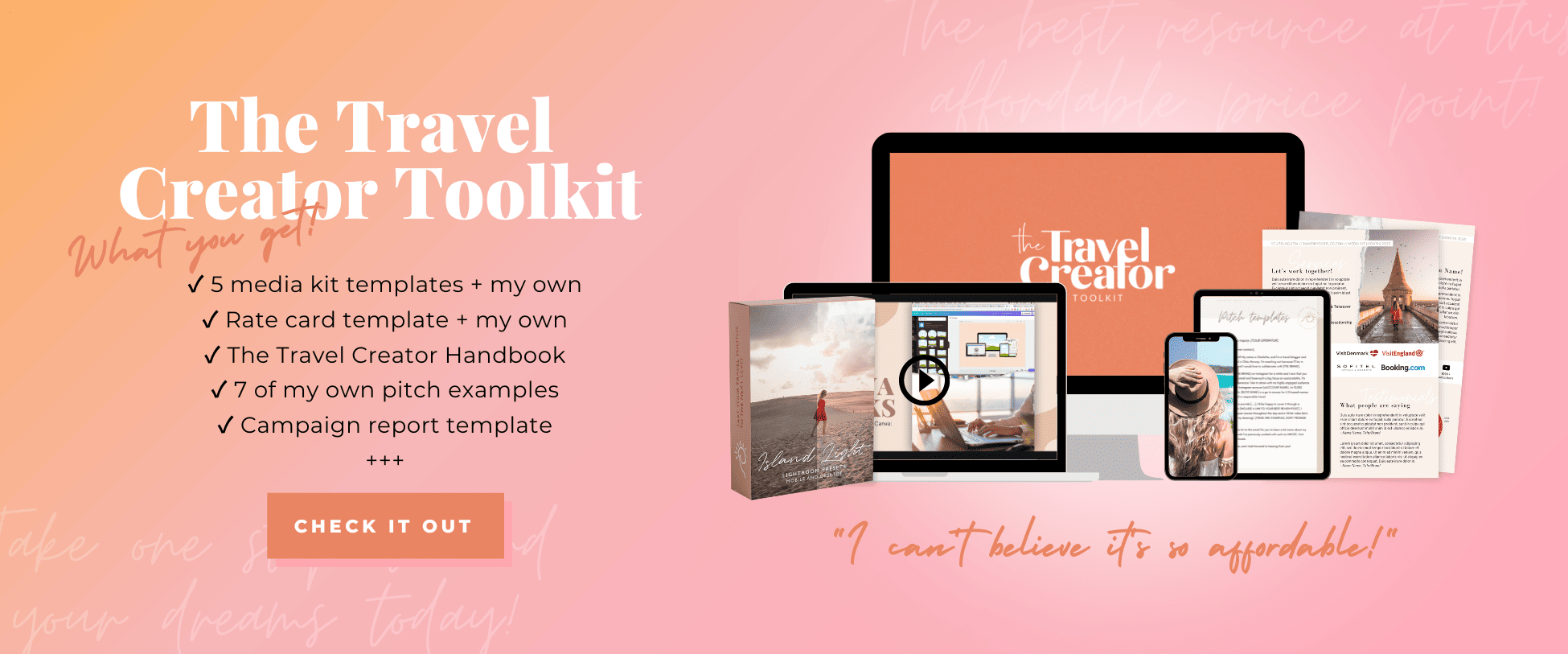 This post contains affiliate links. I will earn a small commission if you purchase through them, at no extra cost to you.
Are you wondering when to visit Jatiluwih, the most impressive rice terraces in Bali? I have been to Jatiluwih several times over the years and will give you my take on it.
I have previously written a guide to Jatiluwih Rice Terraces and Yeh Hoo Waterfall, but I wanted to do a separate post on the best time to visit because you have to time it with the rice growing seasons if you want the terraces to look lush and green like you see in the photo below.
🌟 First time in Bali? Be sure to also check out my Bali Island area guide and the ultimate 2-week Bali itinerary!
Best time of the year to visit Jatiluwih
The best time to visit Jatiluwih Rice Terraces is between February and April. Then you will get to experience Jatiluwih covered in a vibrant green carpet of rice plants. We visited in late March and as you can see, it was perfect timing. The terraces were so green that they almost didn't look real.
I have also previously been there in the middle of February, the color was just as vibrant, however, the rice plants were still small as you can see below.
Harvesting happens several times a year, so if you want to see the rice paddies fully grown before the harvest, be sure to visit between February and May or September and early November.
February is, as you might know, the end of the rainy season while November is the beginning. So keep in mind that you probably will experience some rain and cloudy days during these months. February is still my favorite month to travel in Bali because everything is looking lush after the rainy season, just with fewer tourists around.
Please be respectful and remember that the rice terraces are people's livelihood. Don't pull the rice plants up or walk outside the marked paths. And don't photograph the people working hard in the fields, unless you get their permission.
>> Must read: Top 11 unusual things to do in Bali!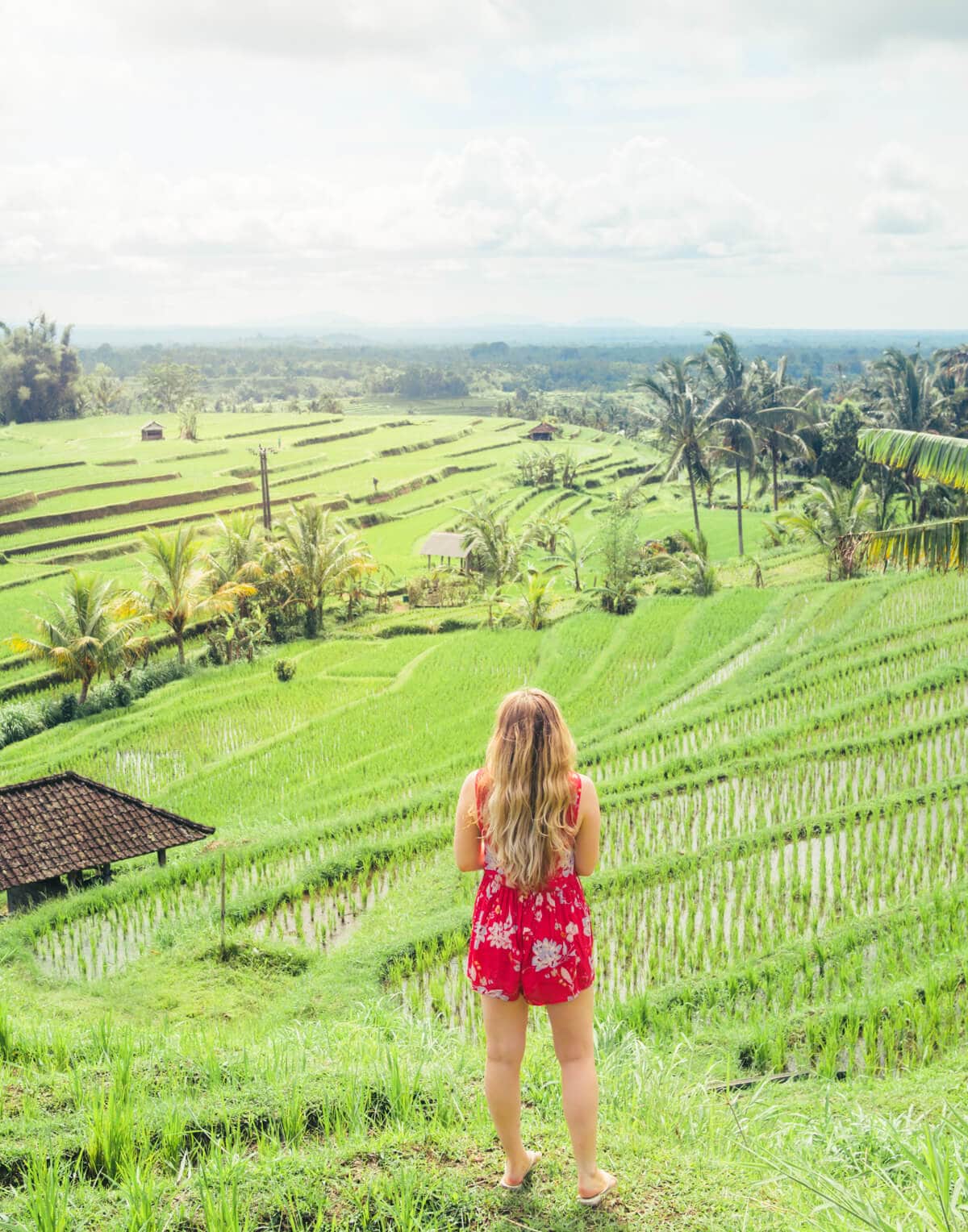 Best time of the day to visit Jatiluwih
As with most attractions in Bali, the best time of the day to visit Jatiluwih is early in the morning. Due to its east-facing position, you'll be able to enjoy a beautiful sunrise and see the rice and palm trees sparkle in the golden light. And on some mornings you might be lucky enough to have some fog rise from the terraces, you know the kind that looks oh-so-good in photos.
You'll find the temperatures up here in the Batukaru mountains to be much cooler, it's the perfect place to escape the crowds and heat of south Bali. We only met a few locals when we were there for sunrise and got to have breakfast in peace and quiet as the only guests in the restaurant.
Jatiluwih is far less crowded and unspoiled compared to the more popular Tegalalang Rice Terraces in Ubud, so I highly recommend adding this dreamy UNESCO World Heritage Site site to your Bali bucket list.
>> Must read: 17 things you should know before going to Bali!
How to get to Jatiluwih
You can easily drive to Jatiluwih on a scooter, the journey takes around 1 hour and 30 minutes from Ubud. But please only drive by yourself if you're experienced on a scooter. Traffic can get crazy in Bali.
If hiring a private driver is more your style, just ask your hotel to arrange it for you or book a driver with an optional guide here. You can also visit Jatiluwih as part of a tour.
Popular Jatiluwih tours
Looking for more Bali guides?