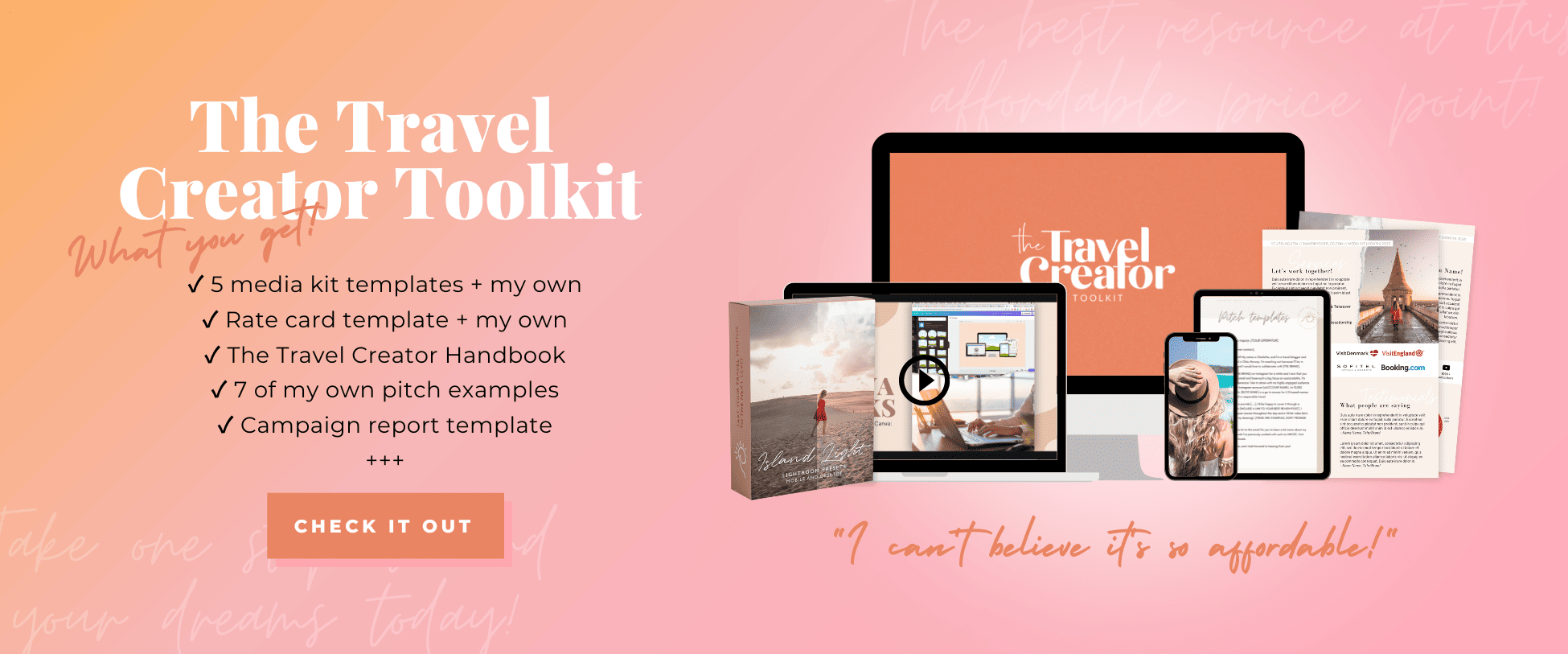 This post contains affiliate links. I will earn a small commission if you purchase through them, at no extra cost to you.
Are you looking for the most beautiful lesser-known island in the world?
Glamorous island favorites such as St. Barths and Ibiza have for decades attracted jet-setters from all over the world. Then there are islands like Bali and Sri Lanka that over the past few years have skyrocketed into popularity with a lot of help from social media.
Although I enjoy the glitz and glam of these hotspots, I have to admit that I do prefer to sit on a white beach sipping on a coconut with no one else around. Or even better, explore a lesser-known island most people haven't even heard about yet.
Laid-back island life definitely suits me better than the hustle and bustle of a big city. I'm always on the lookout for underrated destinations to explore, and I bet you are too. So I asked 15 fellow female travel bloggers to write about their favorite lesser-known islands which you should add to your bucket list now. I have also included my personal favorite as number 10.
So here we go – 16 lesser-known islands you might not have heard about yet but definitely should visit:
1. Waigeo, Indonesia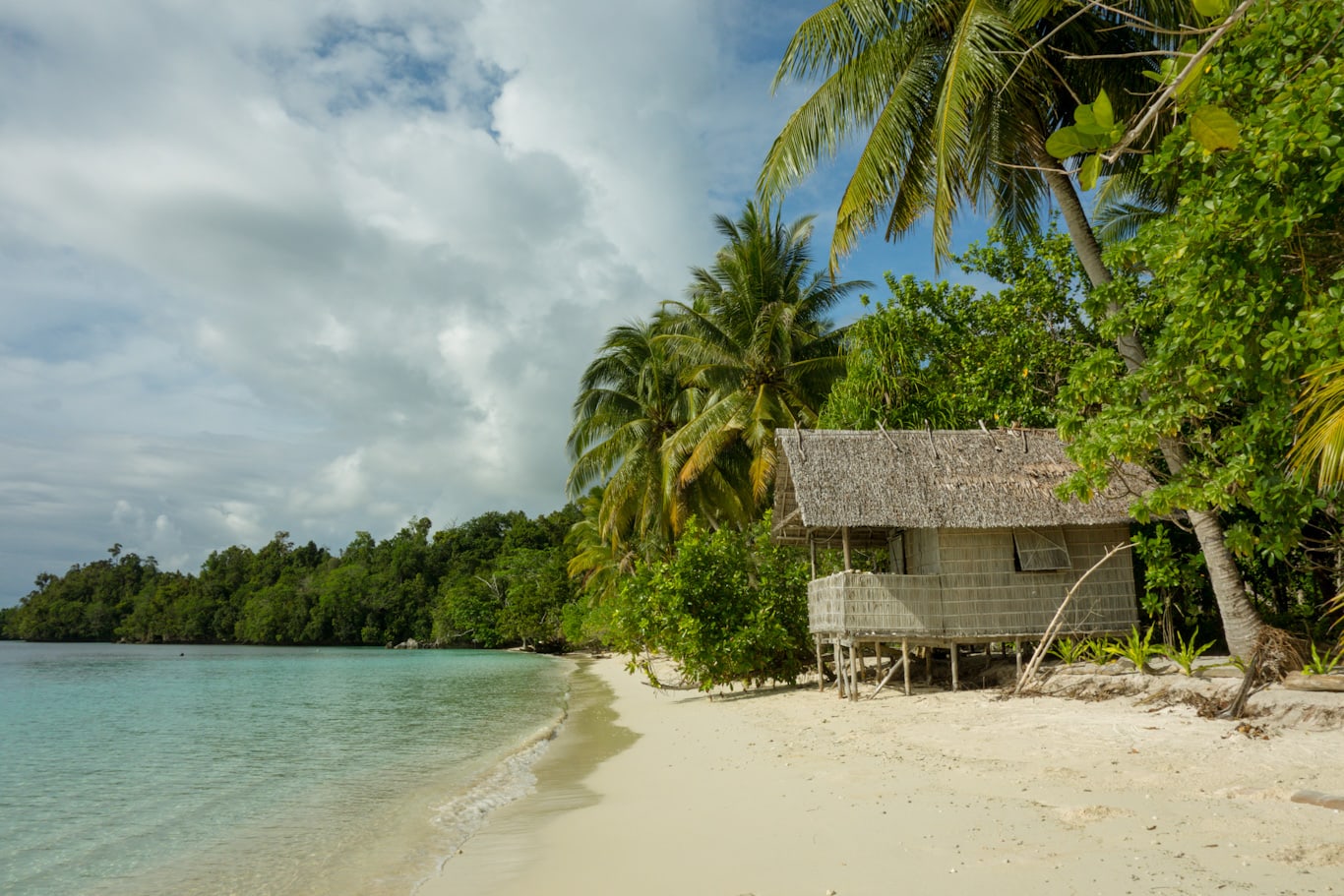 You've probably never heard of Waigeo in Indonesia, but you may know the name Raja Ampat if you've ever dreamed of snorkeling or scuba diving in one of the most spectacular underwater wonderlands in the world.
Waigeo is one of four islands that make up the Raja Ampat Regency in Indonesia. Known to be home to the best marine biodiversity in the world, Raja Ampat is an ultimate paradise destination if you love exploring the stunning coral reefs and its residents.
Waigeo and the surrounding lesser-known islands are remote – but a perfect place to get off the grid, disconnect from the world, fall asleep to crashing waves on the shore, watch the sky light up with stars, and plant your feet on some of the most beautiful white-sand beaches you have ever seen!
Even though Raja Ampat is renowned for its magnificent reefs and abundant fish species, it is also popular for some of its endemic species that can only be seen around its islands such as the Cenderawasih (birds of paradise). Bird watching, island hopping, and hiking and camping in the jungles of Waigeo are guaranteed to captivate adventurers and nature lovers alike.
Want to explore an easier-to-reach underwater world in Indonesia? Be sure to check out my guide to snorkeling in Nusa Penida.
4-day Raja Ampat guided tour
---
2. Lanai, Hawaii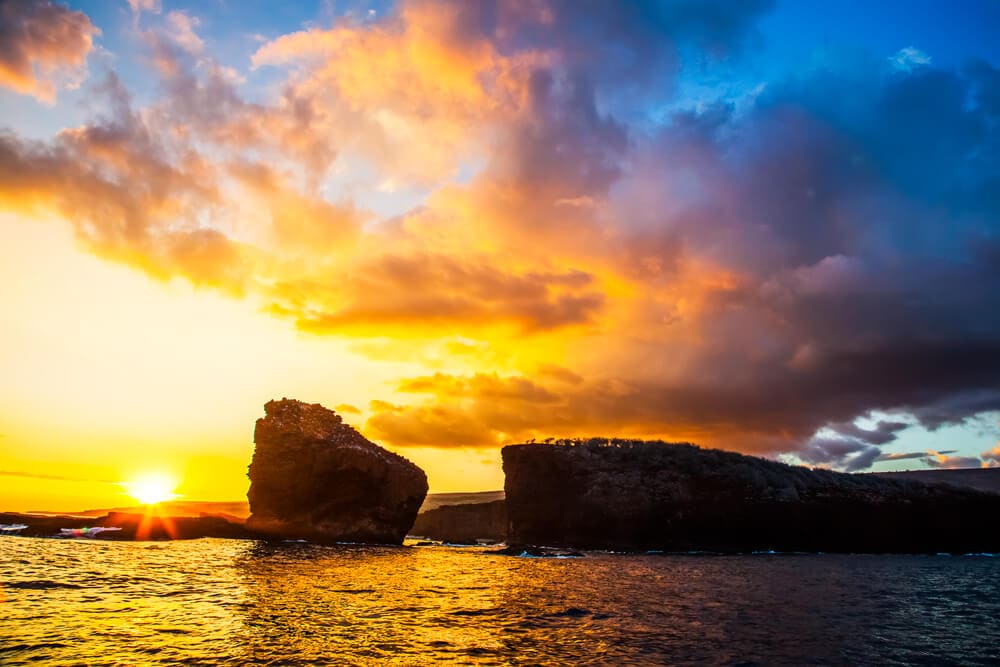 Hawaii. It's a paradise with its sunny skies, gorgeous sandy beaches and lush rainforests with hidden waterfalls. You can explore spectacular snorkeling spots alongside sea turtles and hula has never looked so romantic with gentle hula hands swaying like palm trees.
You'll also find plenty of tourists…they dot the famous North Shore beaches in Oahu and drive up and down the Hana Highway in Maui. In fact, it's sometimes hard to find a quiet moment to yourself when you're surrounded by people! But is Hawaii really as crowded as you think it is?
If you really want seclusion and first-class pampering, avoid the Hawaii tourist hubs like Oahu, Maui and the Big Island and consider heading to Lanai instead. This is truly an island that's been overlooked by pretty much everyone, including locals!
The whole island is advertised as a rich man's playground – and it is. The Four Seasons Hotel and only a handful of bed and breakfasts are the only accommodations you'll find on Lanai. With a population of only 3,200 people, you can be certain your view won't include cement buildings and busy sidewalks.
As for keeping yourself busy, look forward to exploring the island with some off-roading in a 4×4 jeep. Lanai has no traffic lights and their attractions are all outside. There are some amazing dive spots, the beaches are pristine and if you don't golf, I recommend you learn because the ocean view from Manele Golf Course is gorgeous!
Lanai snorkeling tours
---
3. Cíes Islands, Spain
When you think of Spanish islands, the first ones that come to mind are most likely Mallorca, Tenerife, or Ibiza. But have you heard of the lesser-known Cies Islands, a small archipelago hiding near the Galician coast in the northern part of Spain? It consists of three islands – San Martiño, Monteagudo, and do Faro.
While San Martiño is only accessible by a private boat, the other two (which are linked to one another by the dreamiest beach) are easily accessible by ferry from Vigo, Baiona, and Cangas. Since they are a Nature Reserve and a protected area, there are only a visitor center, a restaurant and a camping area on the islands, so you can enjoy pure nature. If you're not much of a camping person, that's fine too. The Cies Islands are also perfect for a one-day trip.
Apart from unspoiled beaches flaunting their white sand and crystal-clear water, you can also find some amazing hiking trails on these islands. Some are slightly more difficult than others, but all of them guarantee you the most incredible landscapes.
If you're planning a road trip through northern Spain, then this unique spot has to be on your itinerary. Whether you want to soak up some sun, walk through wild nature or do a little bit of both, Cies Islands are the perfect place for you. Definitely a Spain bucket list experience.
🌟 Private cruise to the Cíes Islands
---
4. Sifnos, Greece
by Maple & Maps
The Greek islands have long been popular with globetrotters. But while vacationers flock to hotspots like Santorini and Mykonos, some islands have managed to fly under the radar. At least for now. Accessible only by ferry, Sifnos has all the charm of the more popular Greek islands but a fraction of the crowds.
With miles of well-marked walking trails along the Aegean coast, through wildflower-covered hills, and past blue and white churches (locals claim the island has 365—one for each day of the year), Sifnos is a haven for hikers and active travelers. Interested in a more laid-back holiday? Sifnos is also known for its cuisine. Sampling delicious local specialties like creamy Sifnos cheese and chickpea soup is a must.
Though ferries dock at Port Kamares, hopping on the cheap local bus and heading to Kastro on the opposite coast is worth the effort. The whitewashed, cliff-hugging village looks like something out of a Greek daydream, and it makes a perfect home base for hiking and day trips.
Visit during the shoulder season—roughly April to May or September to October—for the fewest crowds and slightly cooler weather. Head to Sifnos during summer—June through August—for a beach holiday.
Travel to Sifnos in style
---
5. Vis, Croatia
Vis is the furthest inhabited island in the Adriatic Sea off mainland Croatia. That distance plus its history has kept it an unspoiled gem. Home to about 3000 people, the island has a great vibe in the summer when many travelers are drawn to its pristine beaches, crystal clear waters and authentic island feel.
I saw many day-trippers landing at Vis town for an afternoon but the best way is to spend 2/3 days on the island, stay in a B&B or homestay, eat some great food, indulge in some activities or just spend your days on the beach with a book.
For the adventurous, kayaking, cycling and snorkeling are just some of the activities you can do on the island. The foodies won't be disappointed, despite the small size of the island, we found excellent restaurants and cafes both in Vis town and in Komiza – the 2 main towns on the island.
The island also has an interesting history, with it being the base of the Yugoslavian National Army. Many military sites were built during the communist era and most of them have been left unscathed including the house where Tito stayed on his visits to the island. We thoroughly enjoyed taking a Military tour on Vis Island with a local guide.
Vis Island guided tours
---
6. Pulau Redang, Malaysia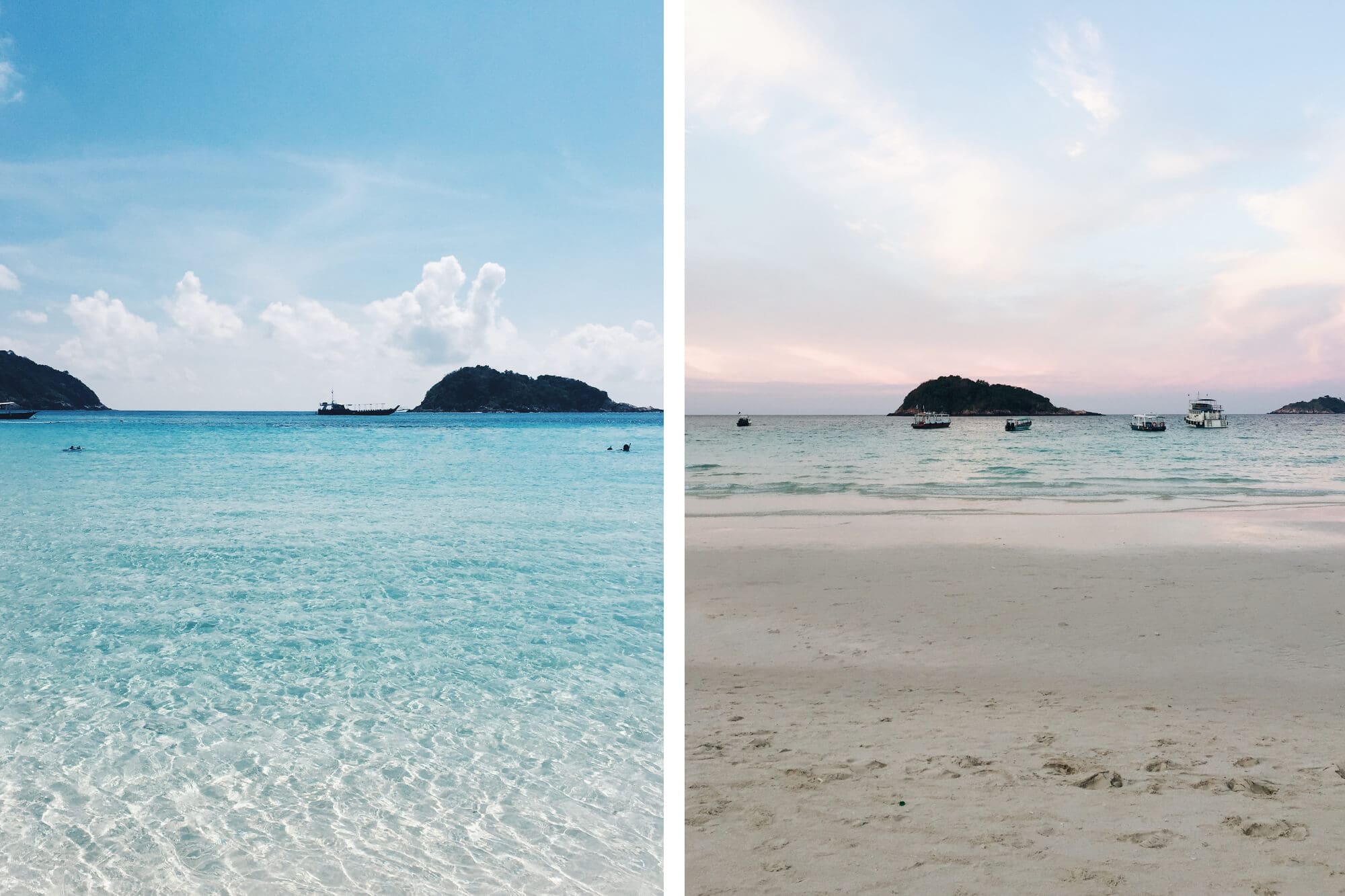 Any list of the most incredible lesser-known islands in the world is not complete without Pulau Redang. The island belongs to the sultanate Terengganu and is located in the South China Sea. Together with eight other islands, it forms a marine sanctuary park, making it one of the greatest destinations for snorkeling and diving. In my opinion, it is a place that should be on everyone's Malaysia itinerary.
Currently, you can only get to the island by speedboat. So you will first have to get to Kuala Terengganu by plane or bus, to get to the harbor.
Accommodation on Redang can be a bit more pricey than on its neighboring islands but it is definitely worth it, to spend money on staying in one of the bigger resorts, directly next to the beach' Pasir Panjang.
This beach has sand so bright, you can't walk on it without wearing sunglasses and crystal clear water. When snorkeling in the bay, you can see plenty of colorful fish and if you are lucky you can also swim with baby sharks and see their nurseries (if you would call yourself lucky for that!)
Furthermore, you can book guided snorkeling tours, that bring you to coral reefs and a marine education center. But if you really want to experience something special, you can rent a boat and a guide for a few hours and tell him to bring you to Turtle Bay, where you can not only swim with turtles but also feed them (with fish and squid only). The interaction with these beautiful creatures is something that should be on everyone's bucket list!
---
7. Lemnos, Greece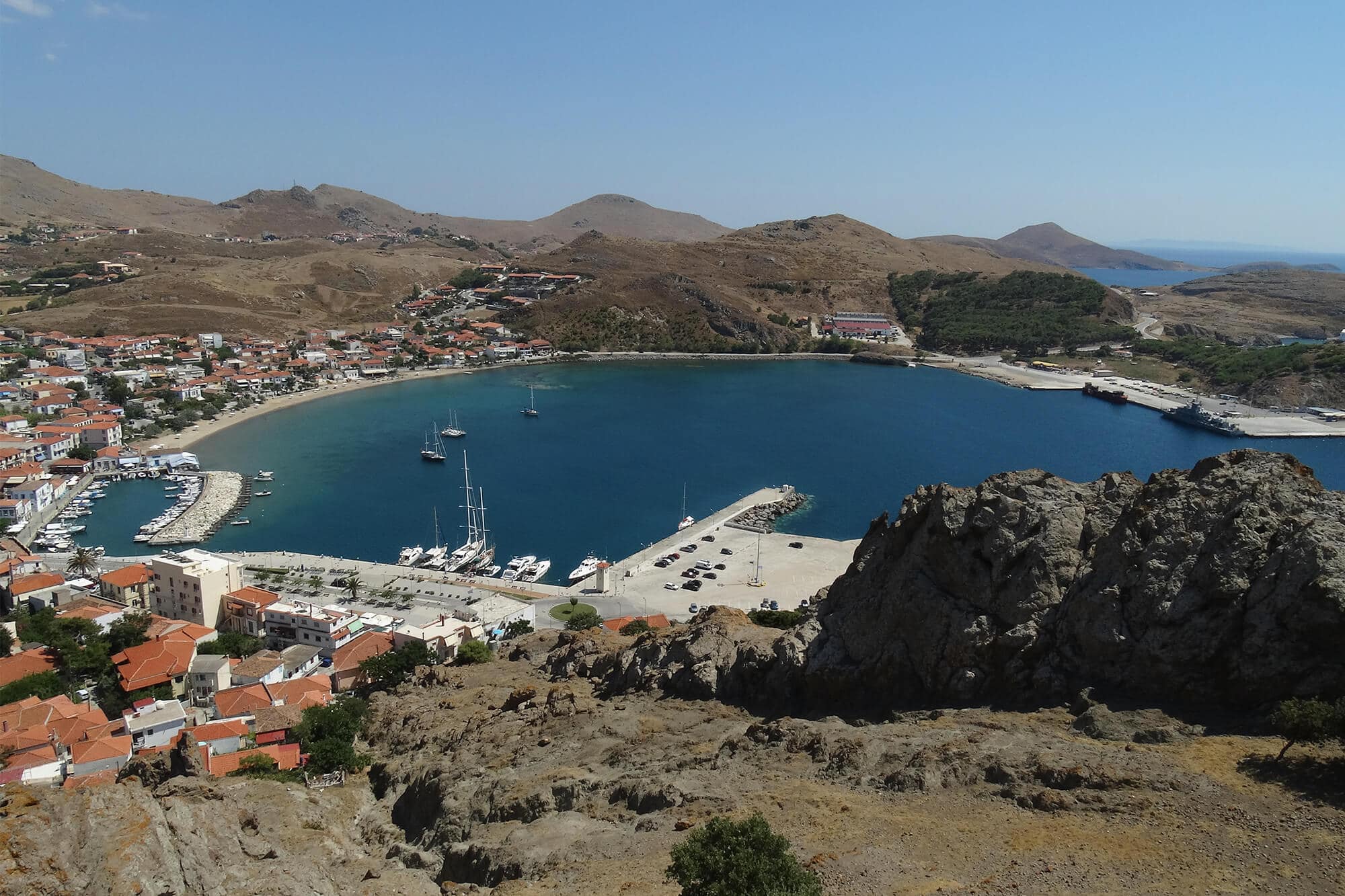 Lemnos is one of the remotest and lesser-known islands in the Aegean Sea. The gateway to reach this island is the touristic port of Kavala, from where hourly ferries depart for the well-known Thassos island. However, a few tourists head 4 hours further to reach the hidden island of Lemnos – also called 'The island of Hephaestus.'
Lemnos island has an isolated location and it is pretty sparsely populated. Despite all these, Lemnos hosts 3 memorable historical sites: the Kabeiroi Sanctuary, the ancient theater from Hephaistia, and the prehistoric site of Poliochni. These sites are tucked away in picturesque coves and reveal a world that was once the living core of the island.
The town of Myrina is the capital of Lemnos Island. All ferries moor here and besides Moudros, it's one of the only towns on the island. Myrina features an ancient hilltop fortress overlooking both the old part of the town as well as the new town with an exquisite promenade along the beach. Moudros instead is a small town, with a tiny fishing port and typical stone houses.
Due to its winds, Lemnos is well-known for having the best beaches where to practice windsurfing (especially Keros Beach on the eastern side of the island). Additionally, the island is interspersed with old stone windmills – some of them refurbished as museums, some as traditional hotels.
Overall, if you want to explore an island that is off the beaten track, Lemnos Island has a bit of everything – from old towns, fortresses, and whitewashed chapels to windmills, water sports, and secluded beaches
Popular Lemnos tours
---
8. Virgin Gorda, British Virgin Islands
Virgin Gorda Island is home to crystal-clear blue waters, beautiful white sandy beaches, and giant granite boulders. The lesser-known island is located in the Caribbean and is the British Virgin Islands' third largest island. The weather here is beautiful year-round, and during the summer months, you can find the island a great place to escape from the hustle and bustle of the Caribbean.
Because of all the unique, giant boulders littered across the island, Virgin Gorda Island is well known for an area called "The Baths" where these boulders come together along the shore to form beautiful sheltered sea pools and caves, that you can spend entire day exploring. This area is also becoming more well known amongst the rock climbing community since the granite boulders provide some excellent beachside rock climbing.
However you choose to spend your time at Virgin Gorda Island, you're sure to fall in love with the place. Take it slow here. Go for a walk on the beach, take a nap, and enjoy the fact that you might spend hours without running into too many other people on the island.
Fantastic snorkeling is right off the beach, so you need only walk into the water to see many beautiful fish swimming around the boulders. Virgin Gorda is quite possibly the gem of the BVI, so put it on your list of must-visit islands before the word gets out!
---
9. San Juan, United States
Washington State's San Juan Islands are known by locals as a natural stress reliever. The moment you step off the ferry from the mainland, you feel that mellow island vibe.
Each island has its own appeal – Orcas Island offers hiking in Moran State Park, San Juan Island has delicious locally grown food and wine, and residents of Lopez Island (the "Friendly Isle") are guaranteed to wave hello to all passersby. You can commit to your favorite or walk onto the ferry and spend a few days island hopping. If you're lucky you might even spot some whales (three resident pods of Orcas call the area home)!
Although they're not the tropical beach destinations you'd see on a screensaver, the San Juans have their own brand of breathtaking Pacific Northwest beauty made of evergreen trees, driftwood, and pebbly beaches.
Check yourself into a seaside bed and breakfast, wander through charming little towns (don't miss the local farmers' markets), take a scenic drive, explore the tide pools – but most importantly, set your watch to island time and do whatever you want!
---
10. Favignana, Italy
By me 😀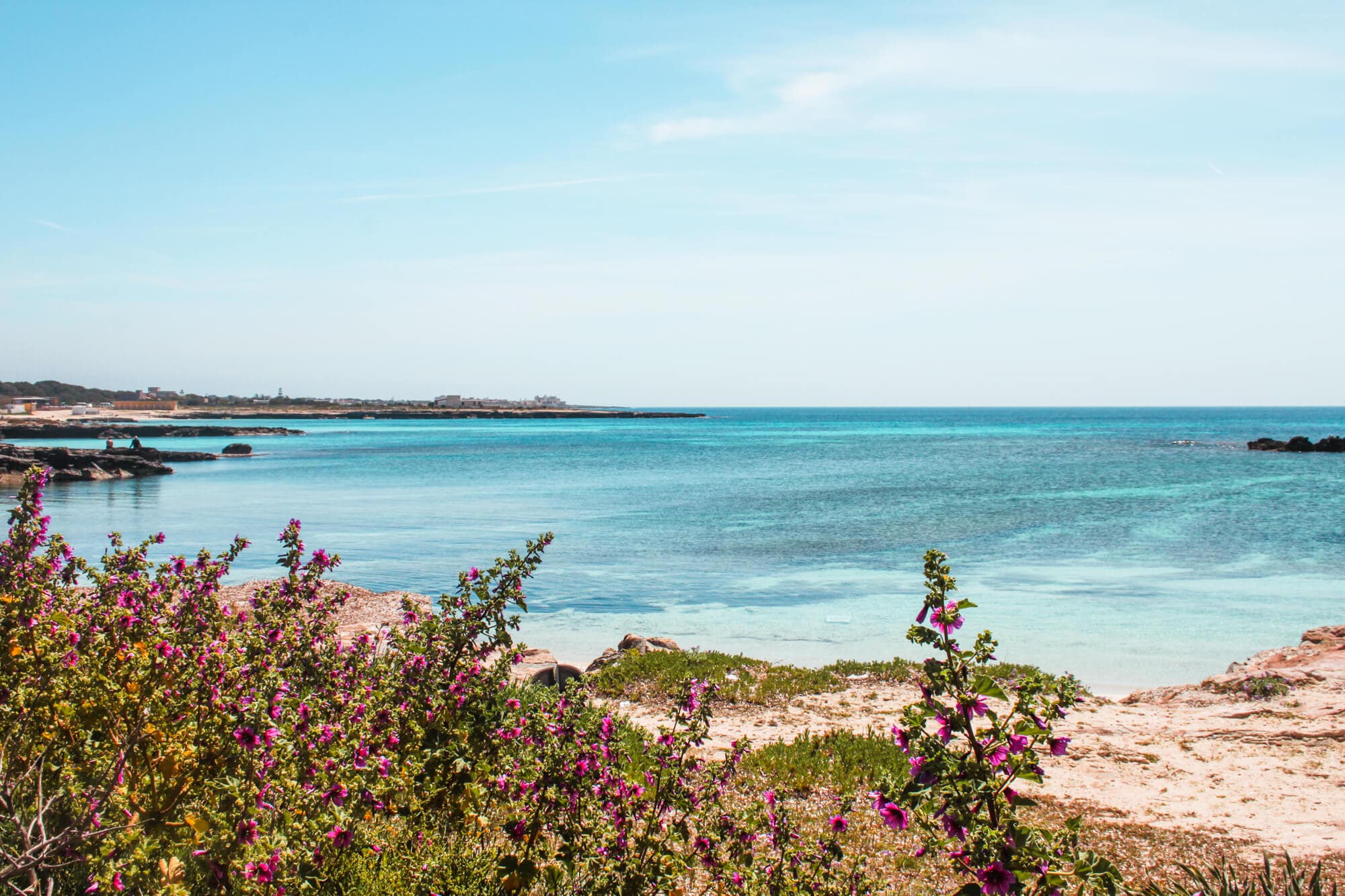 Off the coast of Sicily, there are many islands you might not have heard of yet, such as Pantelleria and the Aegadian Islands. I found the lesser-known island of Favignana by accident after booking the cheapest tickets I could possibly find from Kraków where I was living at the time.
Favignana is the largest of three islands and two islets that make up the Egadi Archipelago and is a must on any Sicily itinerary. Despite the many affordable flights to Trapani from all over Europe, Favignana is mostly visited by domestic tourists.
The ferry from Trapani takes about 45 minutes to one hour and even in April, it was very crowded. Lining the harbor in Favignana Town is a string of small bike shops renting out bicycles and scooters by the hour. The best way to explore the island, which is fairly flat and only 9 kilometers long, is on two wheels. We managed to cover a lot just on a day trip, however, I wish we stayed for longer. It's just so gorgeous there.
Favignana Town, in the center of the island, is where you'll find most of the hotels and BnBs. There are also several beautiful pedestrianized squares where you can sit down and enjoy some traditional Busiate pasta and just people watch all day. For those who would rather enjoy the ocean check out Marasolo and Ravine on the coast opposite the Port.
Popular Favignana cruise
---
11. Aran Islands, Ireland
You won't find the lesser-known Aran Islands on many Ireland itineraries, but that's exactly why it's worth a visit. This small island chain off the western coast of the country is a perfect day trip from Galway, a tourist-heavy coastal town. Ride a ferry there or, if you're worried about seasickness, you can book a small plane instead.
Get there in the morning so you have a full day to explore or book accommodations there so you don't have to rush. You can spend the day hiking the island. If you'd like to cover more ground, there are lots of options to rent bicycles. Consider hiring a local guide so they can share their unique insights and show you the lesser-known natural features of the place.
You'll find yourself surrounded everywhere you go by beautiful stacked-rock animal enclosures that create a gorgeous patchwork across the entire landscape. Farming doesn't get much more natural than this. You're also likely to hear friendly neighbors talking to each other in Irish Gaelic.
Aside from modern-day treats, you can check out the many prehistoric pre-Christian and Christian sites dotting the island. After exploring the area, it comes as no surprise that monks retreated to these islands to find solitude.
After your long trek, kick back in a small restaurant where you can enjoy traditional Irish dishes. If you love wool, you're in the right place. Pick up a scarf or sweater right from the source while you're there.
---
12. Ilha Grande, Brazil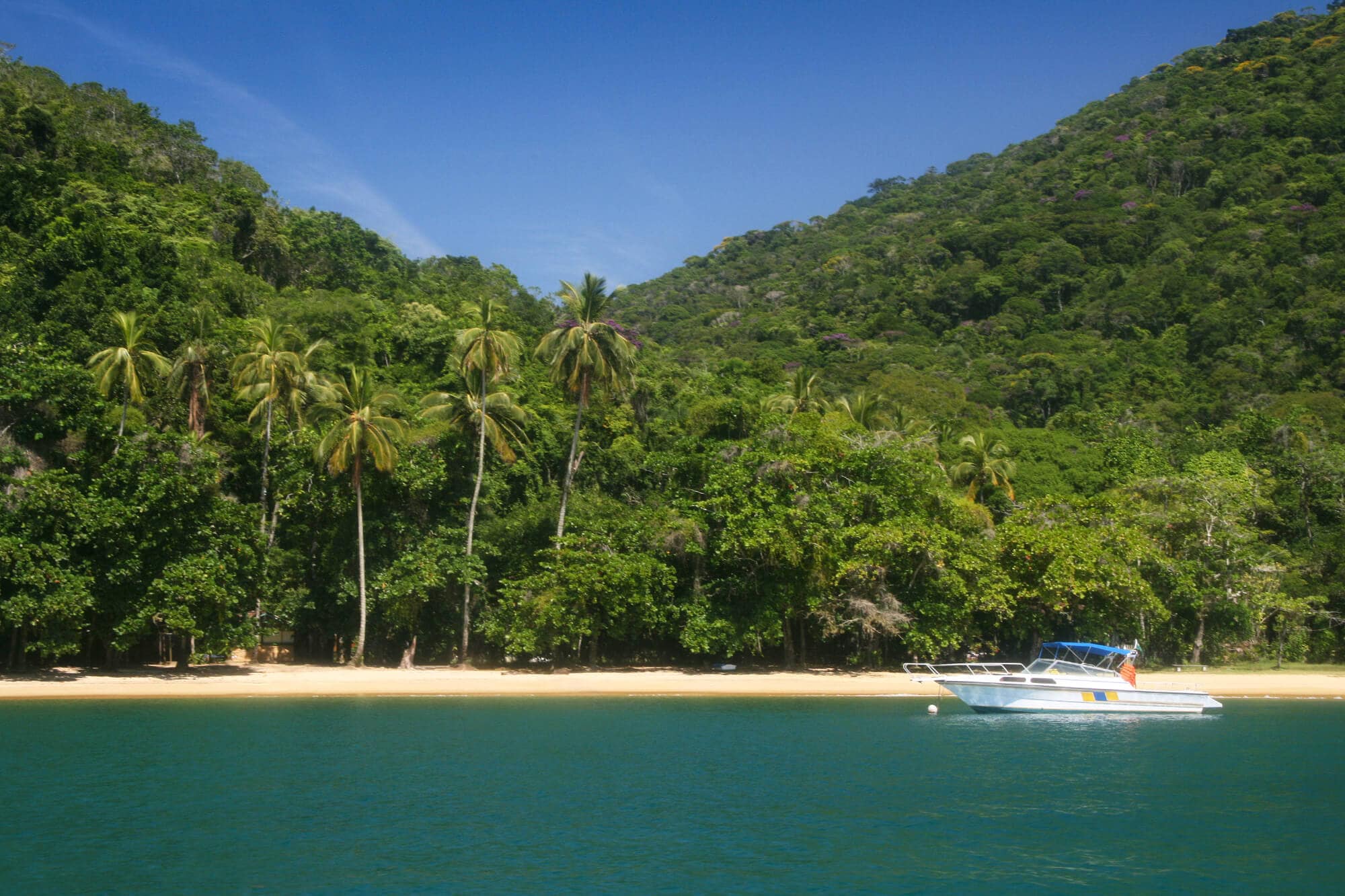 Imagine a mountainous island where lush rainforest tumbles down to fine white sands of some of the most pristine beaches you will ever see. An island where there are no cars and to reach these beautiful beaches you either hike through the rainforest or boat it in. If this is your idea of an island paradise then the lesser-known Brazilian island of Ilha Grande is for you.
Once a haven for pirates, a quarantine outpost and then a penal colony Ilha Grande has had a colorful past. But as a result, the island has been left relatively untouched, undeveloped and unspoiled.
Oh, and did I mention there are over 100 beaches? The most popular of which is Praia Lopes Mendez, known as one of the most beautiful beaches in Brazil. Some even consider it one of the best beaches in the world. With 3kms of soft sand, clear water, surf and no development it's no wonder.
To reach this slice of heaven I highly recommend taking the wild 6km path up through the verdant rainforest. The hike takes in stunning views over the island and passes some small beaches. Allow around 2.5 to 3 hours.
And if that's not enough hiking for your paths crisscross the island to other beaches and to Pico de Papagaio (Parrot Peak) which can be seen from much of the island. Ilha Grande is a relatively short trip from Rio de Janeiro. The easiest way to travel to Ilha Grande from Rio is to book with a tour operator who organizes pickups, a shuttle bus and then the onward boat.
Finally, be sure to take cash! Previously there was no ATM and while this has changed I've heard it can run empty fairly often.
---
13. Isle of Staffa, Scotland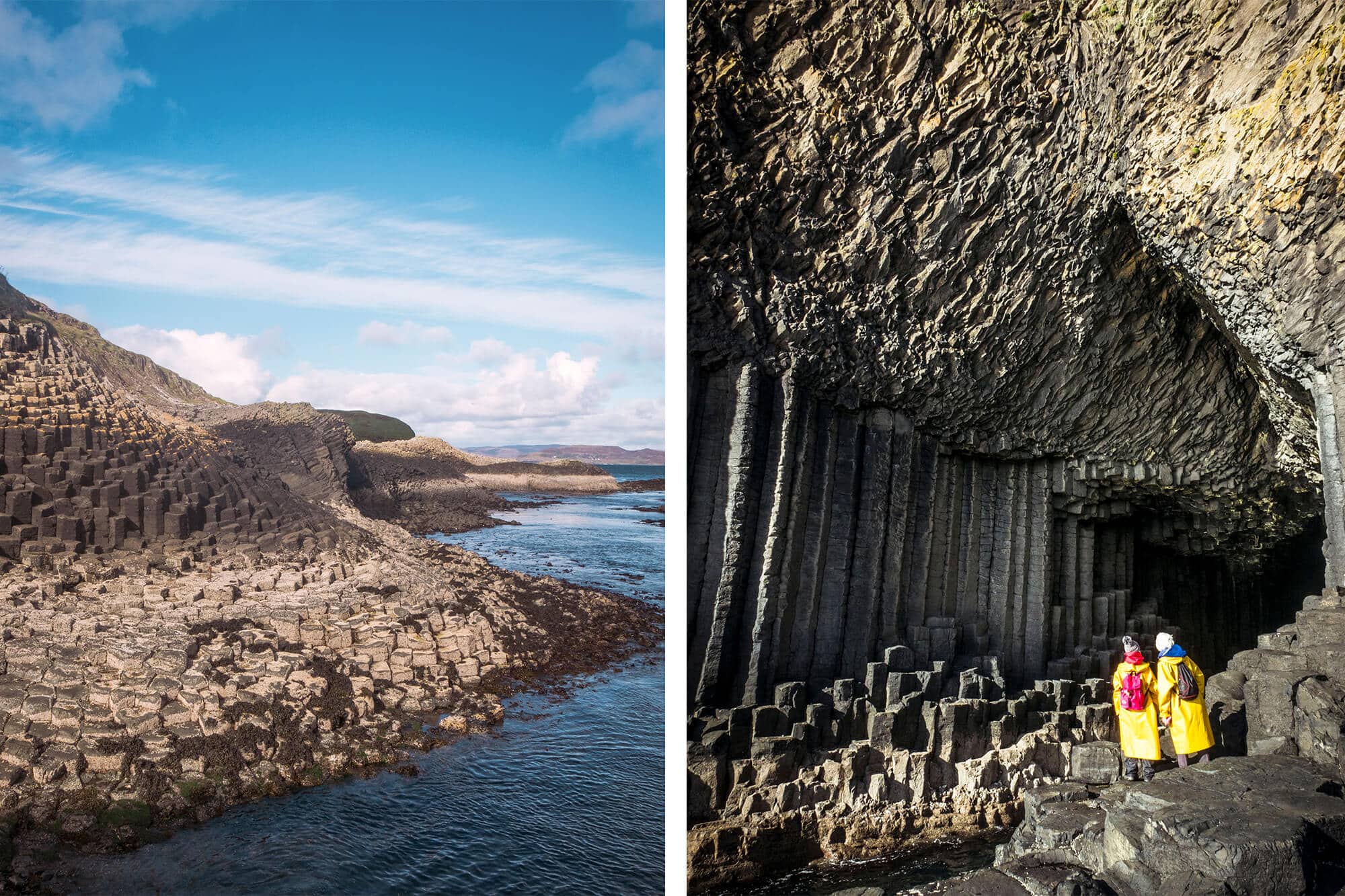 The mention of Scotland might conjure up thoughts of men in kilts and scenes from Outlander, but what most people don't realize is how many of its hidden gems are worthy of a spot on your bucket list. Even more surprising is the fact that, with nearly 800 islands along the western and northern coasts, you can do quite a bit of island hopping in Scotland!
Among these beautiful, uninhabited lesser-known islands is the Isle of Staffa which boasts the geological marvel of Fingal's Cave. The Isle of Staffa is part of a diverse group of islands called the Inner Hebrides, a region of Scotland that is incredibly rewarding to discover.
Fingal's Cave is the main draw for visitors and is made up of the same hexagonal pillars travelers see at the Giant's Causeway in Northern Ireland. This island is a perfect destination for nature and wildlife lovers, especially during the summer months when adorable puffins come to breed.
Like some of the most remarkable places in the world, the Isle of Staffa is a bit tricky to get to and exploring this corner of the world can only be done by joining a guided tour. Day trips run regularly between April and October from the nearby Isles of Iona and Mull.
The weather in Scotland can be unpredictable but if you're able to plan this trip on a sunny day, you'll be rewarded with views of the turquoise blue waters that make this island all the more memorable.
---
14. Phu Quoc, Vietnam
I'll get straight to the point: I went to Phu Quoc Island for the beaches. Southeast Asia has some of the best beaches in the world, and those on Phu Quoc are regularly listed among the best. We wanted to find a perfect place to be beach bums for a couple of days in Vietnam, and Phu Quoc was the clear winner. It did not disappoint!
While Phu Quoc is on the tourist trail, it's less popular (and less raucous) than say, Nha Trang. It's located just off the Southern tip of Vietnam. You can take a boat or a plane to Phu Quoc, so we tried both. Ultimately, the flight was so cheap and painless that I'd recommend that option. It's not that the boat journey was a headache, but figuring out transportation to and from the mainland city of Ha Tien sure was.
You can easily arrange transportation from the ferry or airport to your accommodation. Phu Quoc is developed enough that you won't find it difficult to find accommodation, for most budgets. The island is huge, so renting a motorbike is ideal for budget travelers, but otherwise, taxis are everywhere. There is even a National Park on the island, which I'd also recommend renting a motorbike to explore as it's pretty out of the way.
While I think as a rule you should see as many Phu Quoc beaches as possible, definitely explore Long Beach, on the Western side of the island, for an incredible sunset. You can get a shaded bungalow for the day at any number of resorts, either for a small fee or the price of a few drinks! Whether you're splashing out at a resort, or just want to relax on a beach after weeks of budget backpacking, Phu Quoc has something beautiful for everyone.
Must-do Phu Quoc tours
---
15. Malapascua, Philippines
Malapascua is a tiny, car-less, slice of paradise north of Cebu Island in the Philippines. The main draw is diving for thresher sharks, but don't let that scare you off. There are plenty of other things to keep you occupied. The trek from Cebu City isn't terribly long, but it will take a good portion of your day if you're taking public transportation, so set out early.
Once you're on the island, sit back and relax. There are a lot of accommodation options for such a small island, but I would still book something in advance, just to be safe.
Most people are here for diving, but if that's not your thing, you can relax on the beach, walk around the island, visit nearby Kalanggaman Island, go snorkeling, walk to the lighthouse, walk around the island, and of course, enjoy the sunset on the beach (the one by the lighthouse is perfect). You can also learn to dive here if you would like to see the thresher sharks, too, but you will have to take more than one course to do this.
This is the perfect little island to start your Philippine vacation with, whether it's only a couple of days or a week, it's the perfect laid-back option.
---
16. Naoshima, Japan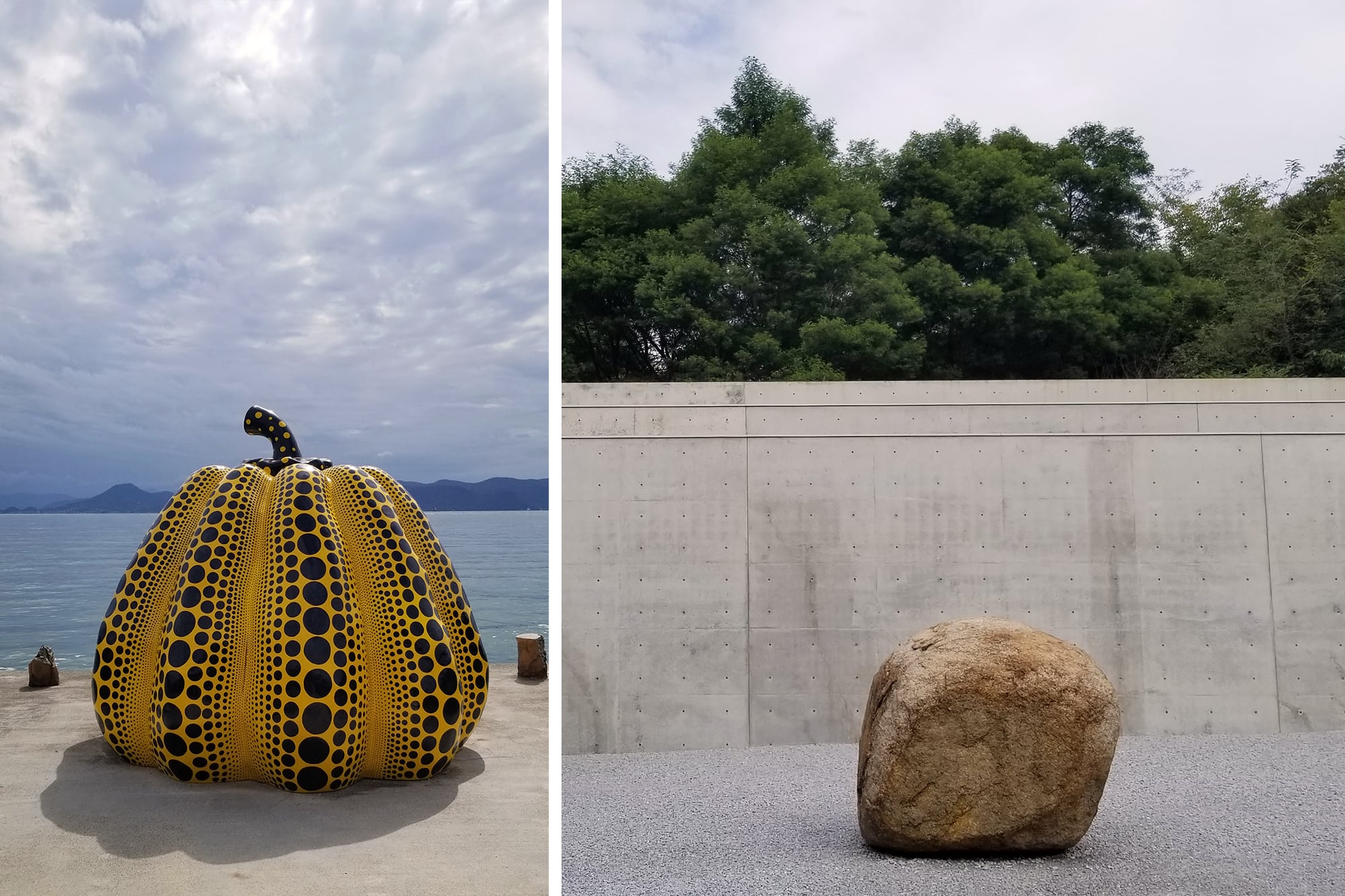 Have you heard of an art island in Japan called Naoshima? It is a small lesser-known island in the Seto Inland Sea that has an eclectic mix of contemporary artwork and modern architecture. It is considered to be a global destination for contemporary art lovers.
Yayoi Kusama's unique polka dot artwork is synonymous with Naoshima. The Japanese contemporary artist created her first outdoor installation, the Yellow Pumpkin, which is perched along the beach on the south side of the island. The iconic yellow pumpkin with black polka dots is the quintessential image of Naoshima.
And if you are into Tadao Ando's minimalistic modern architecture, there are a few places you need to see. Check out Tadao Ando's signature contemporary design at Ando Museum, Benesse House Museum, and Lee Ufan Museum. While you are in Naoshima, also check out the artwork and modern sculptures at Lee Ufan Museum, and Claude Monet's Water Lilies series at Chichu Art Museum.
It is quite easy to get to Naoshima. From Osaka, take the Shinkansen (bullet train) to Okayama, and then transfer to a regular train to Uno. The entire train journey will take about two hours. From Uno, hop on one of the many ferries to Naoshima.
For ¥1000, you can hire an electric bike and tour the entire island for the day. It is so much fun and it requires no effort at all, especially when you are biking uphill.
I highly recommend visiting Naoshima especially if you love contemporary art and getting off the beaten path in Japan!
Read next >> How to buy travel insurance when you're already abroad (after departure)
Looking for more travel inspo?
---
Remember to pin for later 😀