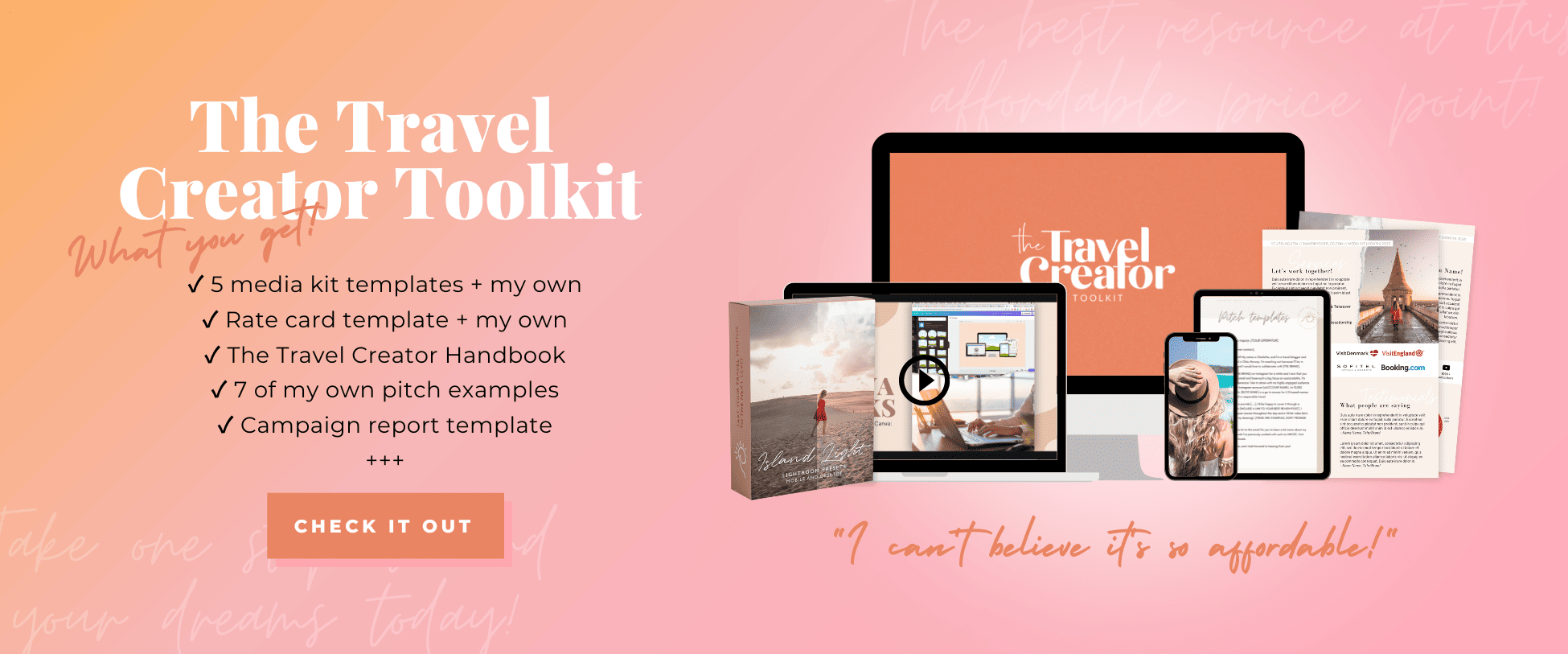 This post contains affiliate links. I will earn a small commission if you purchase through them, at no extra cost to you.
One night researching new travel destinations I saw a photo of Whales & Waves Resort on Tripadvisor. I decided then and there that I needed to see the place in real life, as it seemed too good to be true.
So naturally, I booked my entire Indonesian holiday around his place. Let's take a look at whether or not that was a good idea in this honest review of Whales & Waves Resort, Sumbawa.
🌟 Remember, always get insurance before you travel to Indonesia or anywhere else. Safetywing is an affordable subscription travel insurance that you can purchase even after departure. Read my complete SafetyWing review here.
How to get there
The beautiful Whales & Waves Resort is located northwest on the island of Sumbawa, just outside Kertasari Village. Sumbawa, one of the 17,000 plus islands that make up Indonesia, is mainly known for its white sandy beaches and great waves.
Not surprisingly, the majority of tourists are surfers on the lookout for huge swells and empty lineups. You can reach the island by public ferry, fast boat or plane, departing fairly regularly from Bali, Lombok or Java.
We flew with Lion Air from Bali and caught the public ferry back to Lombok. That was an experience in itself, with people singing karaoke while munching on hard-boiled eggs and throwing the shells on the floor. Haha, culture shock.
The nearest city to Whales & Waves is Taliwang, just a 20-minute drive away on windy roads, where you'll find ATMs, shops, flight ticket offices and a hospital.
Whales & Waves Resort Sumbawa
A couple of months, three flights and a 2.5-hour bumpy car ride later (the resort driver picked us up at the Sultan Muhammad Kaharuddin III Airport), we finally arrived at our destination in the pitch black. Looking out the window the next morning, we were in awe of what we saw. Palm tree paradise!
The next few hours were spent just wandering around taking photos and exploring every bit of the beautiful grounds. And after that, a dip in the warm turquoise water, some lounging in the hammocks and a lot of coconut drinking, which quickly turned into a daily routine.
Okay, I can't wait to the end of this review, I'm spilling the beans. Whales & Waves Resort on Sumbawa is the most gorgeous place I've ever been to and I can't recommend it enough!
🌟 Check prices & availability here >> Palm tree heaven on Sumbawa!
Rooms & villas
There are 4 different accommodation options to choose from at Whales & Waves Resort. From standard to deluxe single, double and twin rooms all with AC, hot water, and ensuite toilet and shower.
And if you want to step it up another notch, book one of the superior oceanfront villas set on the edge of the insanely beautiful palm tree-filled garden. The villas are perfect for families or groups of friends, fully equipped with fridge, TV, AC and a sizeable, fully enclosed lounge living space.
Vi opted for the superior room at just $60 a night and it did not disappoint. Unfortunately, I was too amazed by the outdoors so I forgot to take any photos inside. But you can have a look at the different options here.
Food & drinks
The people behind Whales & Waves Resort pride themselves on sourcing fresh and organic produce that is supplied daily from local farmers. Their Seafood dishes are sourced sustainably and delivered straight from the fishermen to the kitchen.
There aren't many restaurants or cafes around the resort so we got the meal package, which meant the talented chef cooked us delicious two-course meals for lunch and dinner every day. I even got my own menu as I'm not big on shellfish and squid. Remember to let them know in advance if you prefer no seafood, vegetarian, etc.
The creamy eggplant soup and spaghetti with tomato sauce were my favorites. I would never have expected to get this quality of food in such a remote part of Indonesia.
All meals are served in an impressive bamboo structure, serving as the heart and meeting point of the resort.
Other amenities
This is a spacious resort with activities for everyone, whether you want an active stay or to delve completely into relaxation mode.
You can laze in hammocks amongst the palm trees or enjoy a massage. There's also a large covered yoga studio, a volleyball court, a skateboarding mini-ramp, lots of private space where you can unwind and even an outdoor isometric gym.
The onsite shop provides basic everyday needs such as toiletries, snacks, sunblock, mosquito spray, surfboard wax and other accessories, plus other useful items. There's also a convenient laundry service with a turnaround of 24 hours.
You can also rent all sorts of aquatic equipment such as surfboards, snorkeling gear, kayaks, jet skis, etc. I highly recommend renting a scooter to go explore the area on your own. One of my favorite things to do in Indonesia.
Must read >> 29 things you should know before going to Bali!
Things to do close to Whales & Waves
Visit the local village
In Kertasari Village you can buy water, sodas, snacks, soaps and fuel. They also have a laundry service and a mechanic, that's about it.
But wow how beautiful the little village is. Although quite run down, the houses are painted in all colors of the rainbow. People sitting out in front of their houses smiling and waving. Cows, goats and chickens roam freely in the streets.
It was fun to see what Bali might have looked like 50 years ago. We stayed in the area the whole time as there were so many stunning beaches and little coves to explore.
Surfing
Sumbawa is recognized across the world for offering some of the best surf in Indonesia perfect for advanced and professional surfers.
So it comes as no surprise that the main drawcard of Whales & Waves is, of course, its vicinity to world-class surf breaks such as Dirty Hippies & Northern Rights. In fact, the resort is located within a 10-minute drive of 9 uncrowded breaks. A luxury you won't find in many other places in the world these days.
You also have the option to charter a boat and go further down the west coast.
And don't worry if you're a newbie, there are surf breaks for everyone including beginners, where you can learn to surf in a safe environment. Both private and group surf lessons are available.
Must read >> A first-timer's guide to surfing Nusa Lembongan (best surf spots)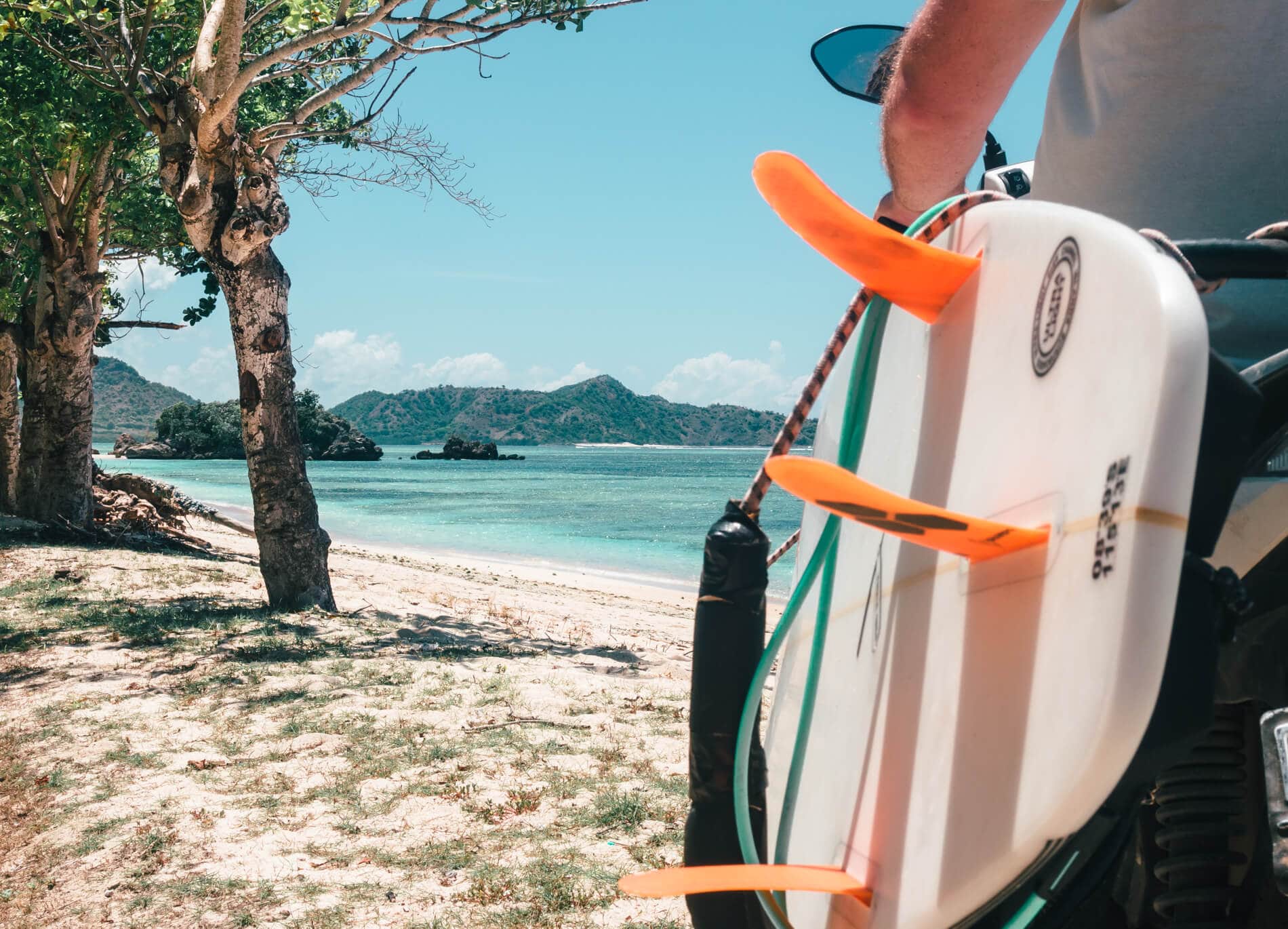 Excursions
Whales and Waves Resort's location in the Lesser Sunda Islands and the Flores Strait makes it a brilliant base from which to explore the surrounding islands. The resort will happily arrange day trips to local indigenous villages, islands such as Pulau Kenawa, hiking trips, diving and fishing spots and remote beaches on Sumbawa.
You can also join excursions to two local waterfalls — Air Terjun Semporon to the south and Agal to the north. Semporon has been described as the most beautiful waterfall on the island and is a must. Mumber Cave is another cool place to visit, it's like an underground palace covered in stalagmites.
Whale sharks and Mantas
You also have the opportunity to do one of the things I've been dreaming of for years, and I didn't realize it was an option when I was there!! For a short period each month, whale sharks visit the north of Sumbawa, close to Moyo island. And that means that, if you plan your trip right, you can swim, snorkel and free dive with these amazing creatures. What a dream right!? Keep in mind that this is a two-day trip including an overnight stay.
And while speaking of sea creatures, there are mantas in the area too! It is a privilege to experience these gentle and graceful giants up close. Remember to contact the resort well in advance for both of these experiences. They are seasonal and the conditions have to be perfect for them to visit.
More Indonesia resources
🌟 I promise you this place isn't too good to be true. It really is as amazing as it looks. And it's not too expensive either, with rooms starting at $50 a night. Book your stay at Whales and Waves Resort here!
---
Have I convinced you to visit Sumbawa and Whales & Waves yet?
Remember to pin for later 😉