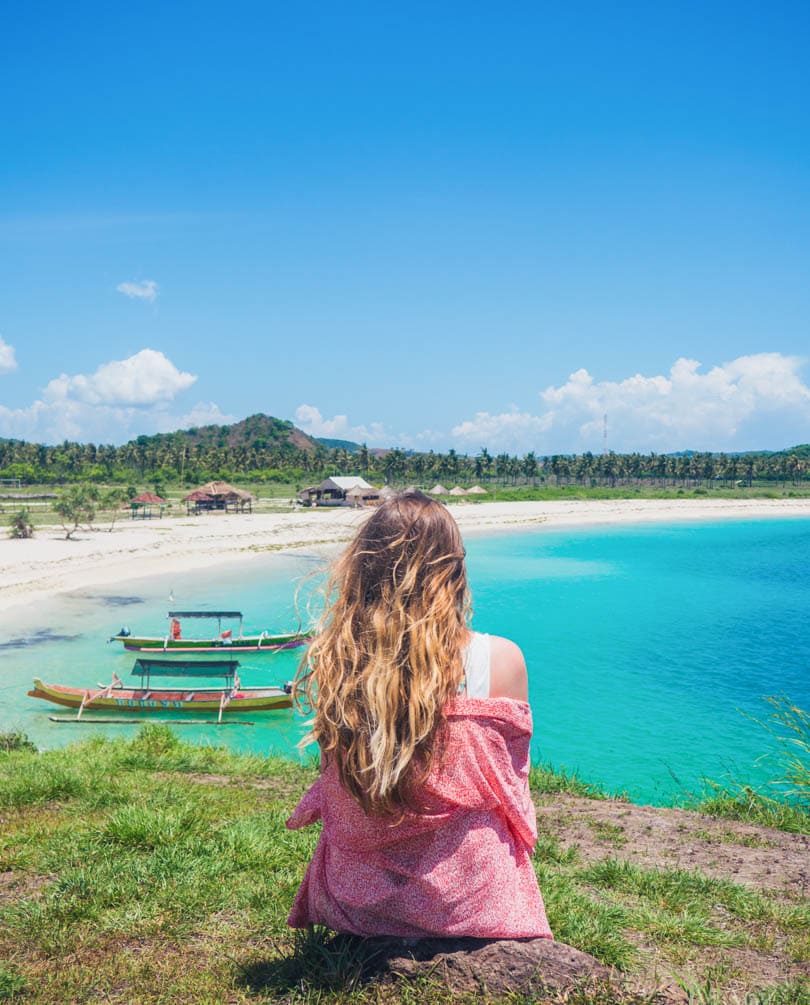 A perfect beach to me has white sand, palm trees, turquoise water with no seagrass or reef, almost no other people and some kind of a food and drink vendor. I know that is kind of high criteria, but these two beaches come darn close. Actually the south coast of Lombok has quite a few beaches that tick these boxes, Tanjung Aan and Mawun being my definite favorites.
Tanjung Aan
Located around 5km east of Kuta you'll find the most incredible white sandy beach, consisting of two bays, by the name of Tanjung Aan. On our last visit to Lombok in 2014 the roads leading to the beach were more potholes than actual road. To our surprise this time it was mostly fixed, which made the drive out much more pleasant and kept our butts free from bruising.
There are many entrances to the beach, some are free and at some you have to pay a little for parking. At the first large parking, you'll see they ask around 10k for looking after your motorbike for the day. If you want a sun lounger and some drinks you can drive down the little dirt road right before the parking. It'll take you to two different warungs, Warung Turtle at the end. I think they ask around 5k for using the road.




The sun loungers at Warung Turtle is free as long as you by something to drink or eat. Be sure to climb to the top of the big rock next to the warung, to get the most amazing view of the beach. There is also a viewpoint in the middle of the two coves you should check out for a great 360 degree view. You'll find a couple of warungs, that I can't remember the name of, on the other side of the beach and some being built as we speak. We've had this place almost to ourselves on every visit, which I can't believe since it's the most picturesque of all the beaches I've seen on the island. It's definitely a must visit, my favorite of all Lombok beaches.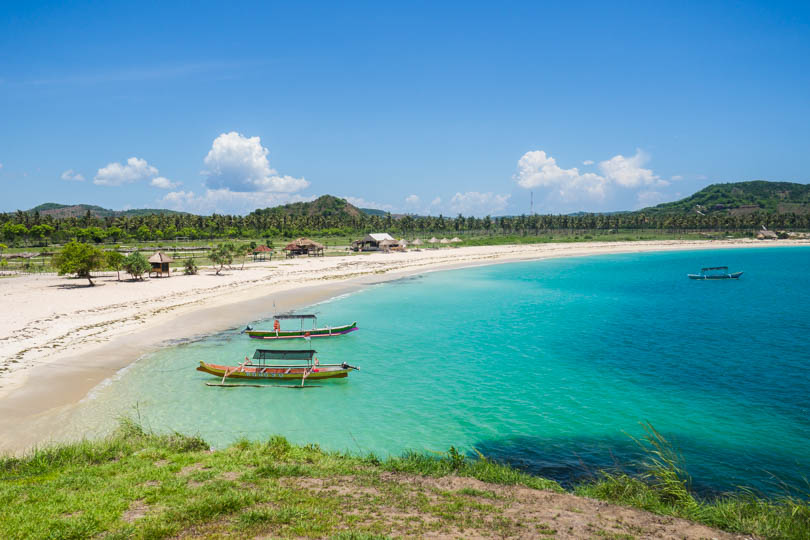 View of the eastern cove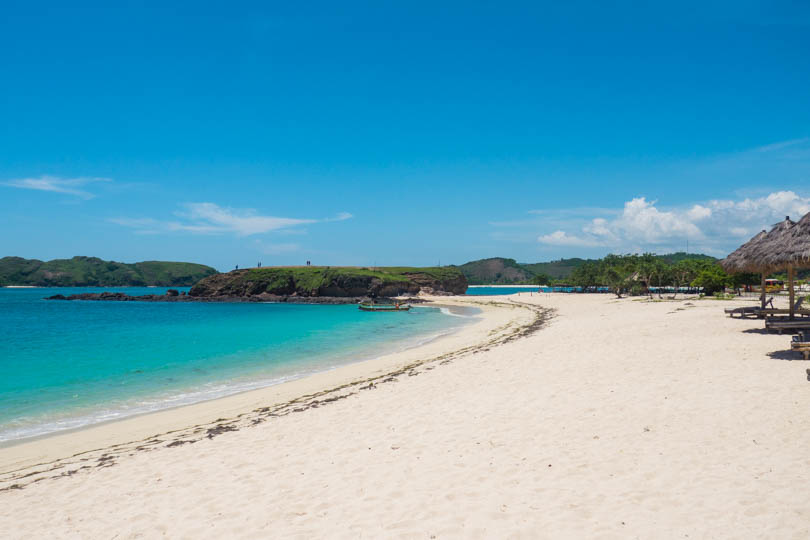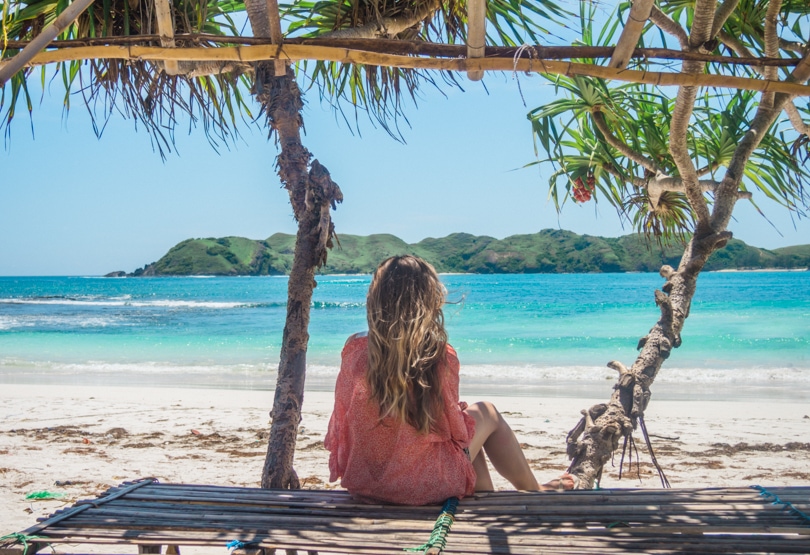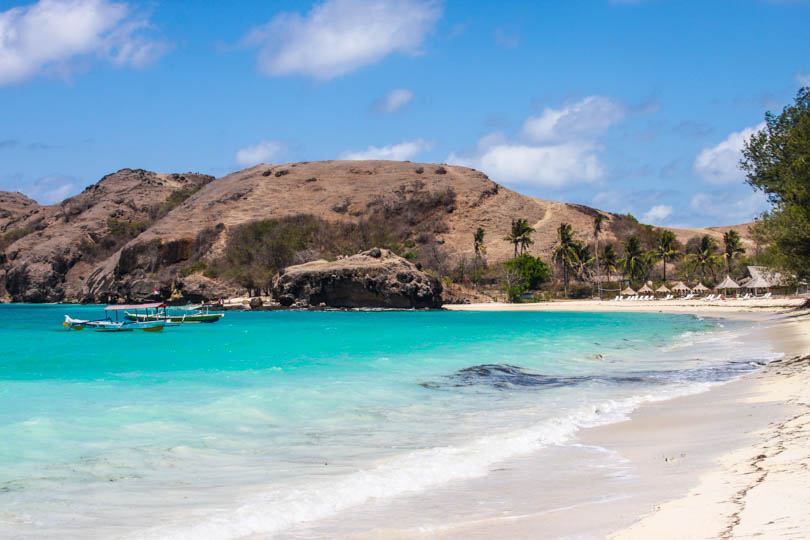 View of the western cove, towards Warung Turtle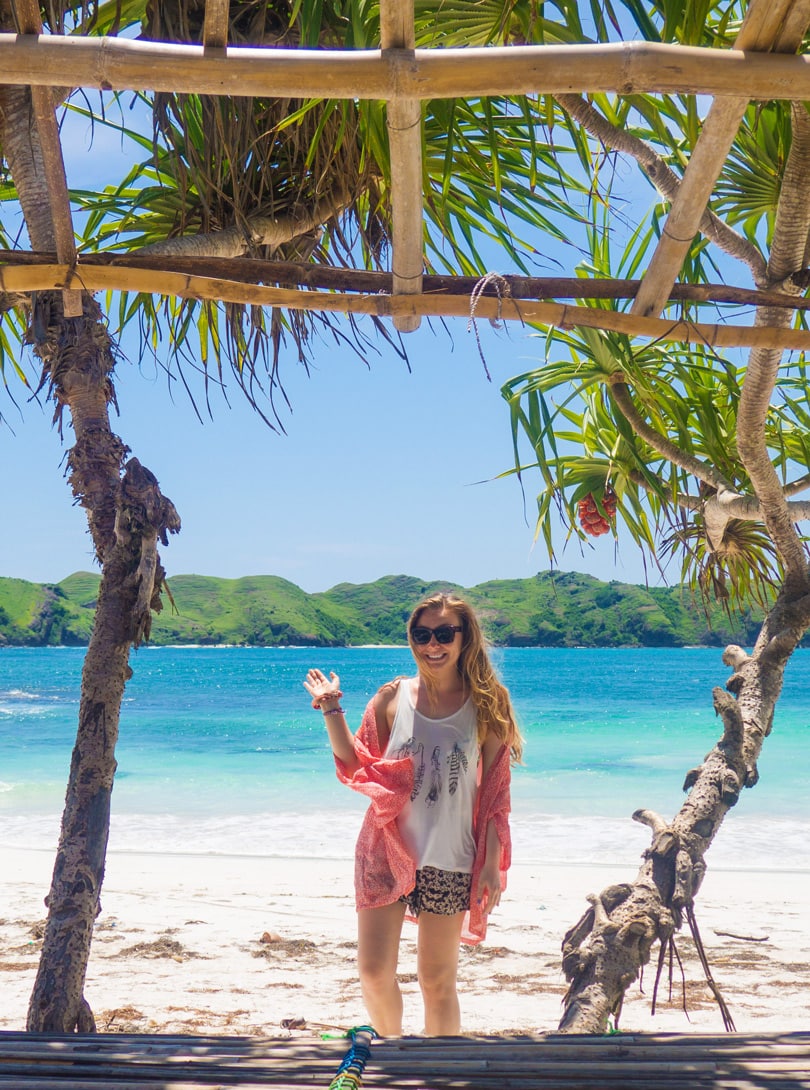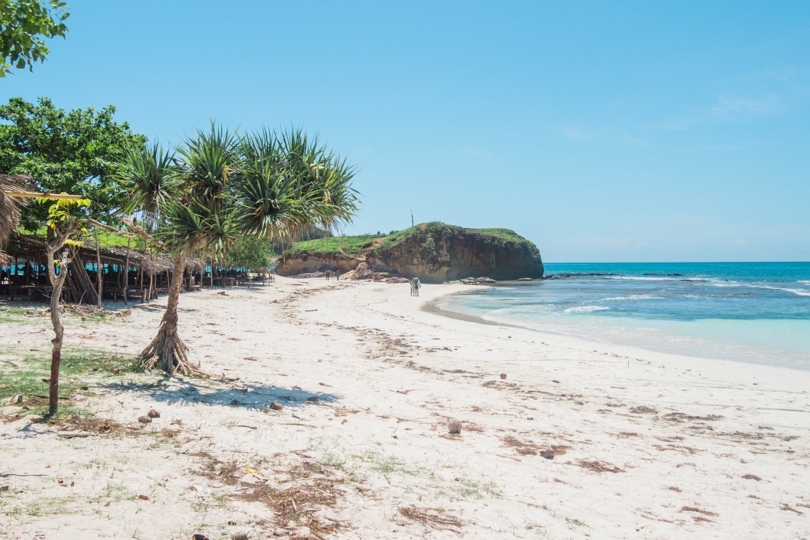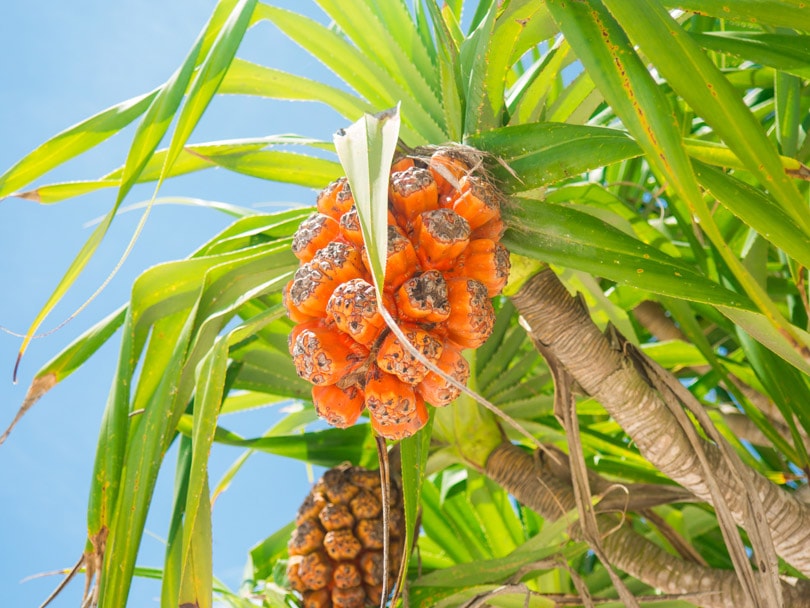 You should also check out my Lombok hotel & restaurant guide
Mawun
If you're staying in or close to Kuta south on the island, as you should, it will take you around 25 minutes on a motorbike to reach Mawun beach. If it's your first time in the area I would expect it to take a bit longer, as you will probably want to stop quite a few times along the way to get some photos of the incredible views. Sometimes you'll have to pay a small fee to park in the shade at the beach, sometimes not.
The turquoise and almost circular bay is sheltered by two headlands which makes for mostly calm waters perfect for swimming. Enjoy some yummy local food at one of the warungs or a sweet baby pineapple the locals will proudly cut for you. We only got a couple of hours here as I per usual got sunburned straight away, despite of my regular spf30 applications. But anyways, definitely my second favourite beach on Lombok.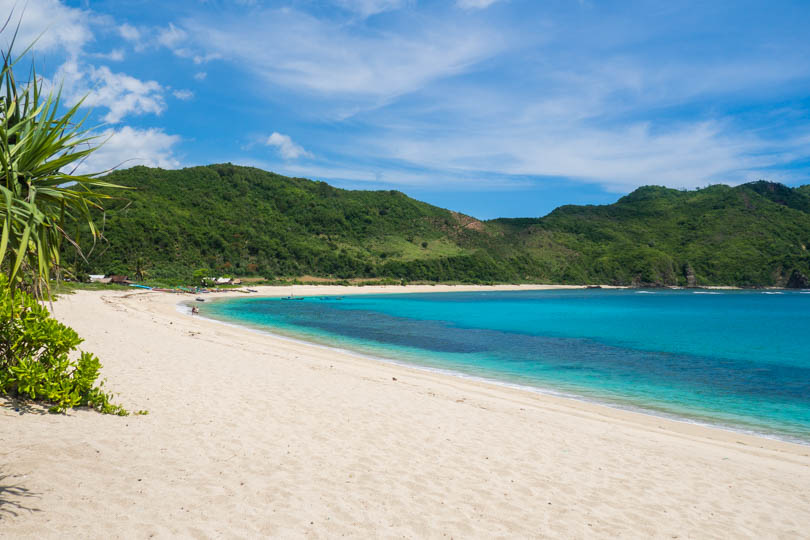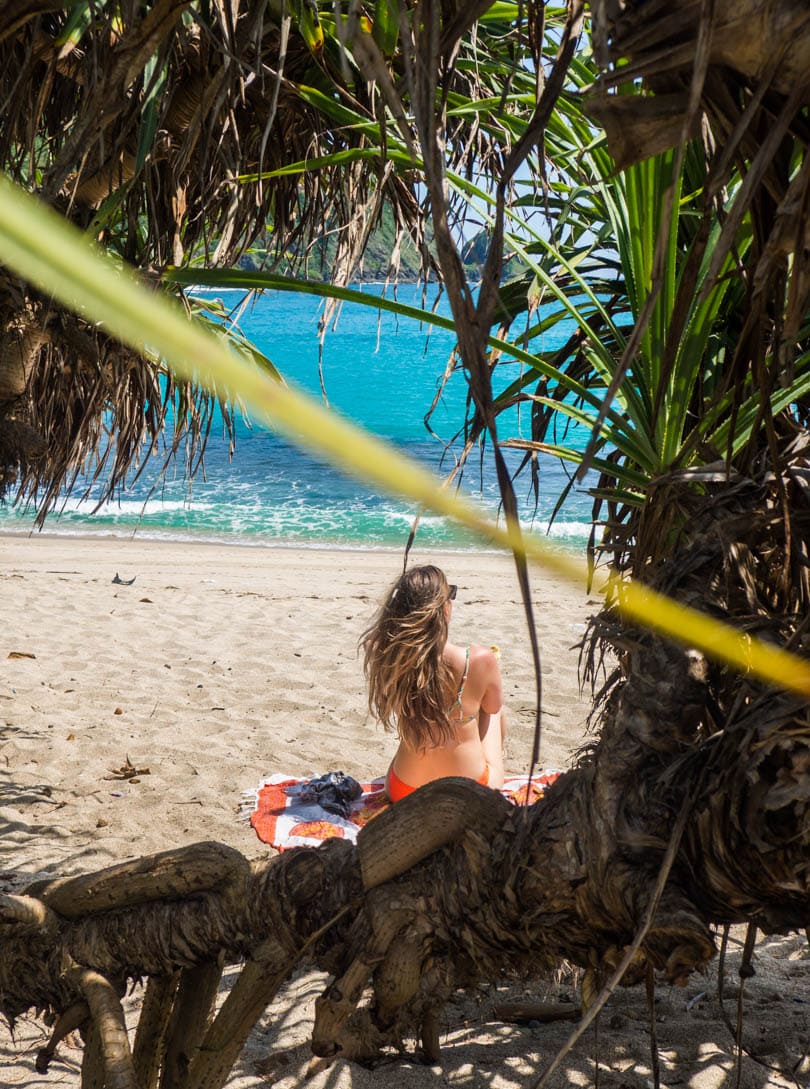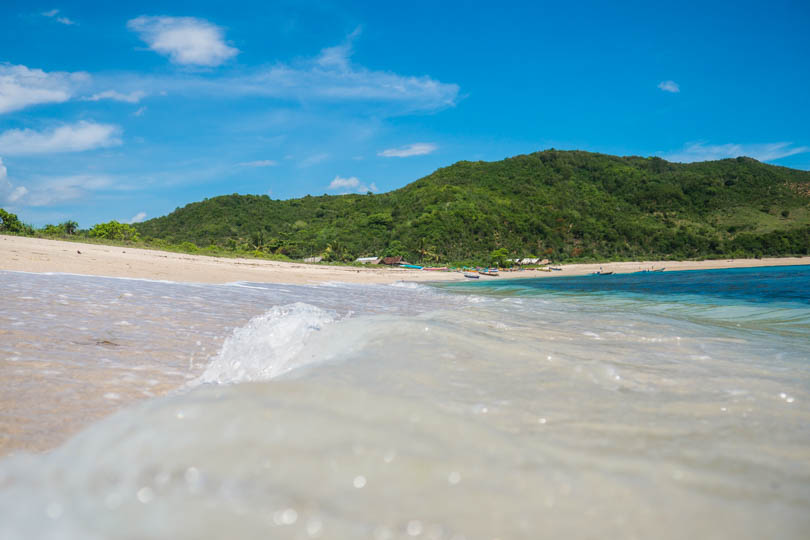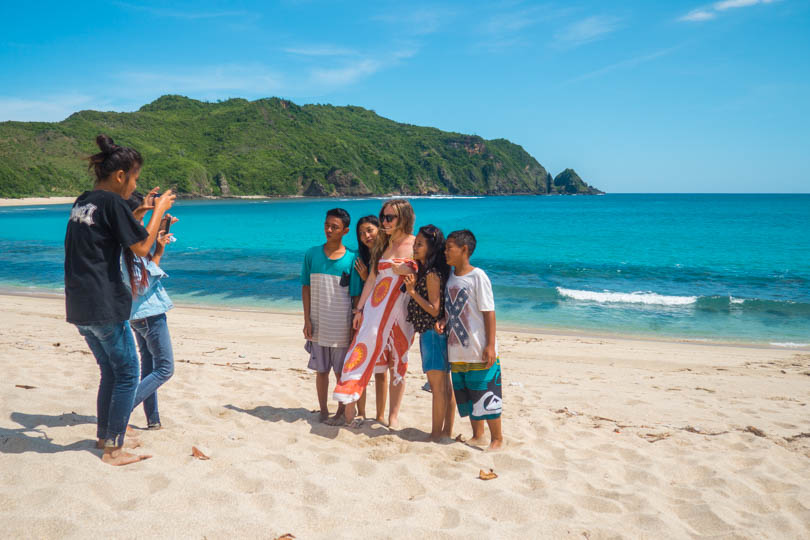 Everyone wants a photo with the pale girl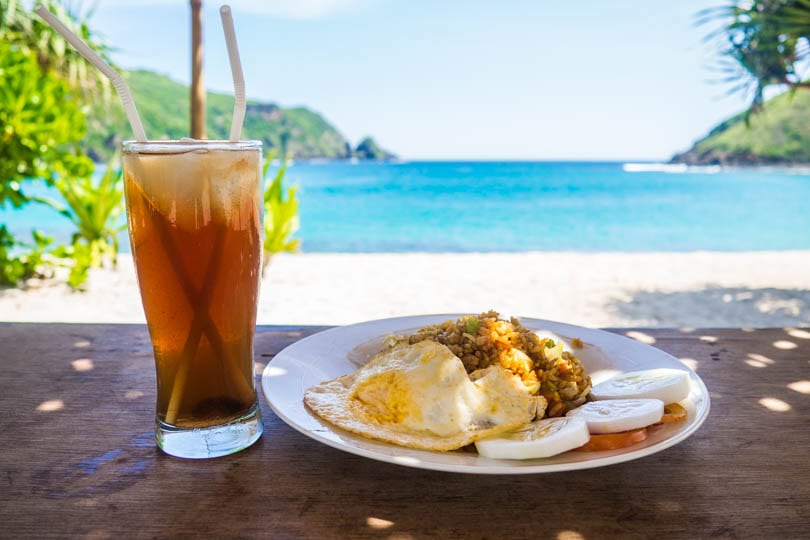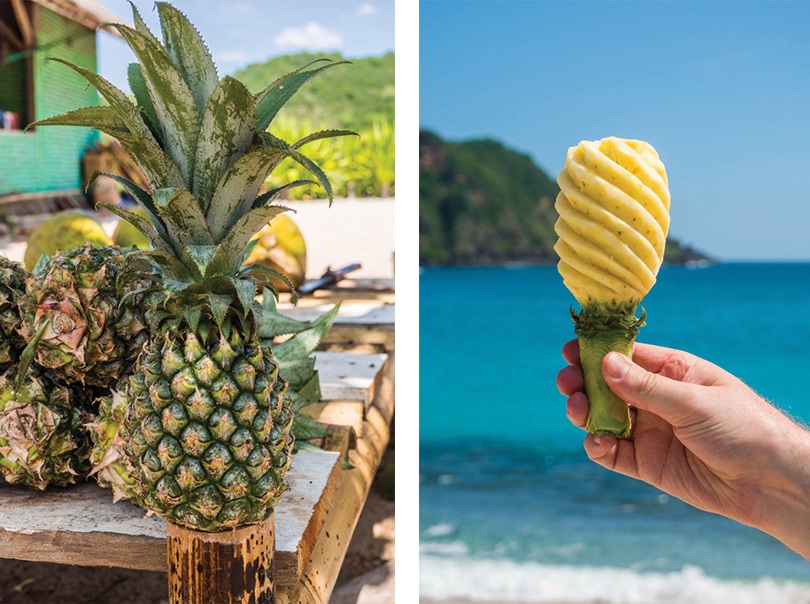 Check out: Top 5 things to do on Lombok
Have you ever been to Lombok? What's your favorite beach on the island?