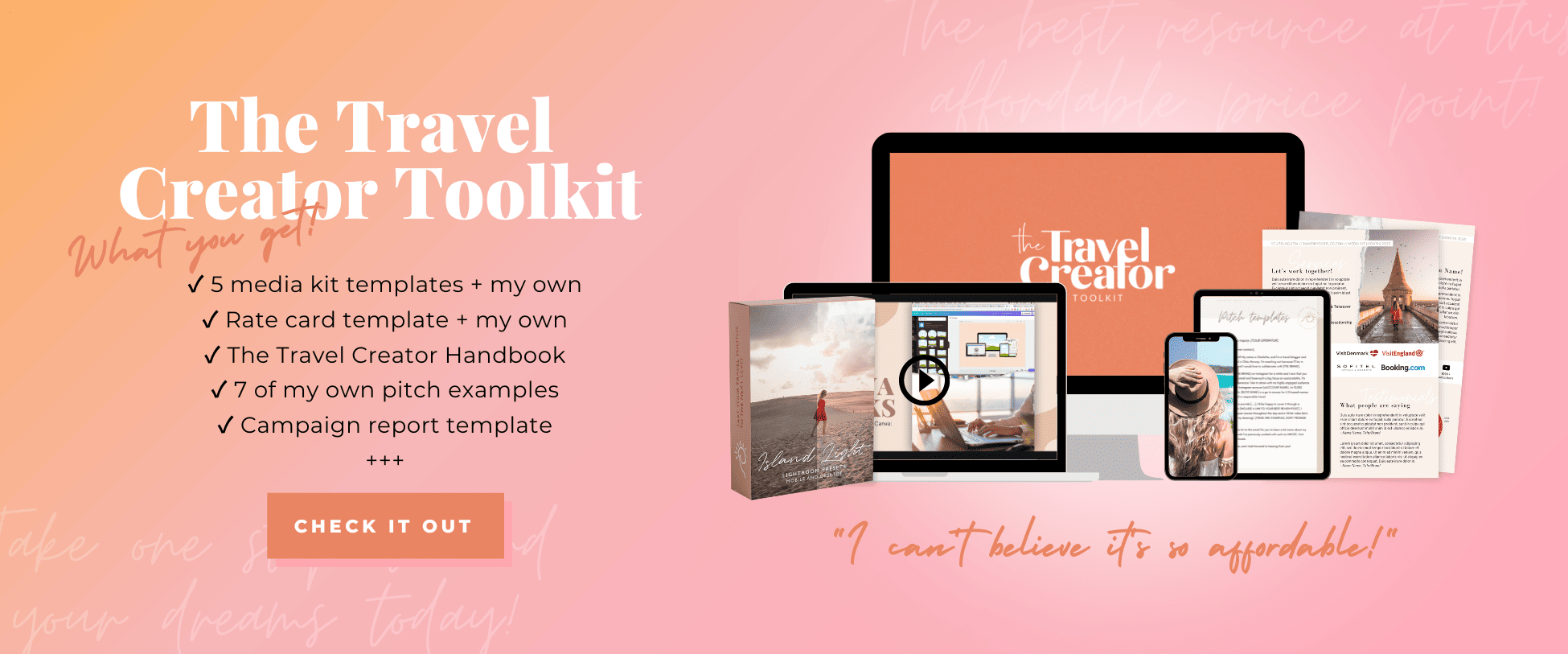 This post contains affiliate links. I will earn a small commission if you purchase through them, at no extra cost to you.
The Deck is one of the OG's of Nusa Lembongan, an institution if you will.
After visiting the little island more times than I can count, I humbly see myself as kind of a Nusa Lembongan aficionado. In fact, I would go as far as to say that I prefer Lembongan over Bali.
So I thought it was high time I did a series of posts about my Lembongan favorites. I've already written about Agung Beach Club, so let's take a closer look at why The Deck Café & Bar has become such a popular spot.
🌟 Remember to always get insurance before you travel to Lembongan or anywhere else. SafetyWing is an affordable subscription travel insurance that you can purchase even after departure. Read my complete SafetyWing review here.
How to get to The Deck
The Deck Nusa Lembongan is a popular restaurant and bar located on the island of Nusa Lembongan close to Bali, Indonesia. The restaurant offers a unique dining experience with its stunning ocean views and relaxed ambiance, overlooking Jungut Batu, one of the best beaches on Nusa Lembongan.
Fast boat from Bali
The fast boat ride from Sanur in Bali to Nusa Lembongan takes approximately 30-45 minutes and arrives at Jungut Batu Beach, a short walk from The Deck. You can book your tickets in advance here.
Hotel pick-up and drop-off in certain areas in Bali (Kuta, Seminyak, Legian, Nusa Dua, Jimbaran, Ubud Center, Denpasar, Sanur) and on Nusa Lembongan are included in your return ticket.
There are several companies that offer fast boat services from Bali to Nusa Lembongan, including Rocky Fast Cruise, D'Camel Fast Ferry, and Scoot Fast Cruises. The prices and schedules vary depending on the company and season.
I like to book through Viator so I get free cancellation and have the option to pay later. Paying online is also so much more convenient than having to bring cash.
🛥️ Check price and availability here >> Fast boat from Bali to Nusa Lembongan
Day trip to Nusa Lembongan
You can easily visit Nusa Lembongan on a day trip, either by yourself with the fast boat above, or as part of a tour. On this highly-rated all-inclusive tour departing from Bali, you can experience all the highlights of Nusa Lembongan in one day.
A private driver will pick you up at your hotel in Bali between 7:00 and 8:00 am and take you to Sanur. From there you board a fast boat (only 30 minutes), and when you arrive in Lembongan your driver will be waiting for you.
The two most beautiful beaches on Nusa Lembongan, Dream Beach and Mahagiri Beach, are both included in the tour, in addition to the Devil's Tear, the Mangrove Forest, the Yellow Bridge and a nice lunch.
Spend 7 incredible hours exploring one of my favorite islands in Indonesia without having to worry about a thing. Everything is taken care of for you. Nusa Lembongan is a must on any Bali itinerary.
🎫 Check price and availability here >> Nusa Lembongan Instagram Highlights Tour
How to get around on Lembongan
Once you arrive at Jungut Batu Beach, you can walk towards the steps you see at the end of the beach. Walk up the stairs, to your right and continue along the boardwalk until you reach The Deck. You can't miss it. There's a small parking lot right next to the steps, just get there before sunset if you want to get a spot.
There are also many other beautiful restaurants along the Jungut Batu boardwalk, such as Thai Pantry and One80. Read more about the best restaurants on Nusa Lembongan here.
When you're all done marveling at the incredible view from The Deck, you should head out and explore the rest of the island. The main mode of transportation is scooters, or motorbikes as the locals call them.
If you only want to keep to the Jungut Batu area, you can easily walk around. However, I highly recommend you rent a scooter. Just ask your accommodation or anyone really, everyone in Indonesia knows someone who rents out bikes. Learn more about how to get around on Nusa Lembongan here.
The Deck Café & Bar
The Deck is situated on the boardwalk above the beautiful sandy beach of Jungut Batu and offers panoramic views of the clear turquoise ocean. It has been a staple for the island for as long as I can remember, together with Sandy Bay Beach Club and Le Pirate Beach Club on Nusa Ceningan.
There are several levels of dining space, both below and above the boardwalk. All are truly breathtaking, with open-air designs allowing you to fully immerse yourself in the natural beauty of the island.
The restaurant is decorated with whitewashed wooden furnishings, giving it a rustic and charming feel. It is the perfect place to enjoy a romantic dinner or a casual meal with friends. The sound of the waves crashing against the shore adds to the restaurant's soothing ambiance, making it a truly unique dining experience.
Free pick-up can be requested by phone from 5:00 pm, they also have free wifi and show sporting events on the TVs upstairs. Even though the prices are kind of steep it's worth a visit because of the stunning views and laid-back atmosphere. It's the perfect place to sit back, relax and watch the sunset, cocktail in hand.
Food & drinks
Experience carefully crafted cocktails and fresh, locally sourced casual plates of food, such as hummus and flatbread and Chicken Shish Tawouk. I also love the Classic Ahi Tuna Poké Bowl.
Most of the dishes include ingredients from their own hydroponic garden and all breads, pizza dough, burger rolls, etc. are baked fresh every day in the Batu Karang Kitchen.
On our last visit, I had a humongous fish taco, some delicious Kombucha and more than a few cocktails. We ended up spending close to 1 million, even though we were only going for a quick drink. So I had to run back to the hotel to get my card as The Deck now is cashless.
Prices for food range between 30k – 150k IDR, excluding government tax and service charge. Cocktails range from 95k to 160k in price and the list includes interesting concoctions like Comfortably Numb, Paradise Poison and my favorite the Loose Lychees Sinks Ships.
During Happy Hour from 5:00-6:30 pm, you can enjoy a different selection of cocktails for 25% off every day of the week. Breakfast runs from 7:30 am to 11:00 am and regular food service form 11:30 am to 9:30 pm.
Parad-ice Parlour
At Parad-ice Parlour you can take a refreshing break from the scorching sun in the form of delicious frozen yogurt and gelato with fun toppings. The Deck's gelato stand, with slogan "it's not going to lick itself", is the first and only one of its kind on Lembongan and offers gorgeous views of the turquoise sea.
I have to admit that I bought the gelato mostly for the Instagram photo op. While it was absolutely delicious, it was also quite expensive. I can't remember exactly how much I paid but it was up there with Norwegian prices.
Batu Karang Lembongan Resort & Spa
Batu Karang Lembongan Resort & Spa is a luxurious resort located on Nusa Lembongan Island, just above The Deck. The resort offers a variety of accommodation options, including private villas and suites, all of which are elegantly designed and equipped with canopy beds and .
Guests can enjoy a range of facilities at Batu Karang Lembongan Resort & Spa, including a stunning infinity pool, a full-service spa, and of course, The Deck Café & Bar. The resort can also arrange activities, including snorkeling, diving, and island tours.
The private villas at Batu Karang Lembongan Resort & Spa are spacious and well-appointed, with private pools, outdoor showers, and stunning views of the ocean. The suites are also beautifully designed, with large balconies or terraces overlooking the pool or garden.
If you have the budget, Batu Karang is one of the absolute best places to stay on Lembongan. Not only do you get the incredible view of Jungut Batu Bay with popular surf sports such as lacerations and shipwrecks, but you will also see Bali's Mount Agung in the distance. One of my favorite views in the entire world.
🌟 Check price and availability here >> Batu Karang Lembongan Resort & Spa
Paddleboarding below The Deck
Let's talk bucket lists. We all have one right? Even if it's just some mental notes you think about from time to time, we all have some things in life we really want to do or achieve. My original 30-item bucket list came to life in the bathroom of my high school after an exam gone wrong.
I was always a responsible student, got good grades and did what I was supposed to do. But starting a 'normal' life going to college and getting a 'real' job straight away just didn't interest me any longer.
When I was younger I used to put together booklets of different destinations trying to convince my parents to take me there. I cut out pictures of exotic places and experiences and put it in my textbooks so I would study harder.
Yes, this was long before Pinterest so I actually had to do it the old-fashioned way, print, cut and glue.
Fast forward 10 years and I have completed that bucket list that once seemed impossible. It took me exactly 10 years and one of the top things was to see wild dolphins. Little did I know that would happen paddle boarding while on Nusa Lembongan.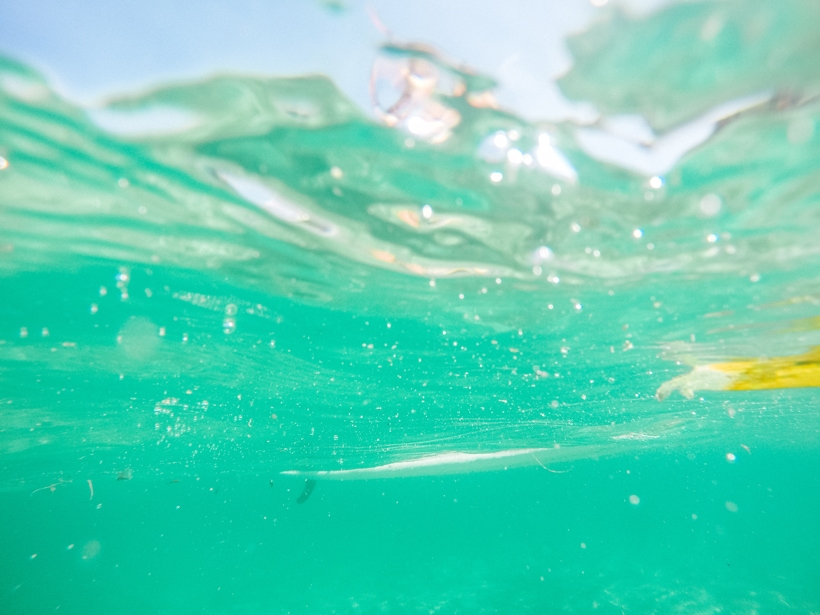 I was lying down on my board collecting myself after I unintentionally almost dropped in on one of the local surfers. He didn't seem too happy about it, which I totally get. But I couldn't do much about it as it was merely a case of me not being able to maneuver the huge board. Stupid tourist, I know.
Anyway, my friend splashed some water on me with his oar and pointed out to sea.
I couldn't see what he was pointing towards at first, but suddenly they appeared again. The wild dolphins I'd wanted to see all my life. There we were, floating on our boards in the turquoise ocean with a palm tree-covered island to one side and dolphins playing in the waves to the other.
It felt like a dream, like a scenario I would make up in my mind. Definitely the best day of my life so far!
The area close to The Deck is one of my favorite places to go paddle boarding. The water is often calm and you can go all the way along the cliff to the next beach called Song Lambung. Many places along the beach rent out boards, just ask around. This is also the area where you'll find all the best surf spots on Nusa Lembongan.
More Nusa Lembongan guides
---
Remember to pin for later 😉