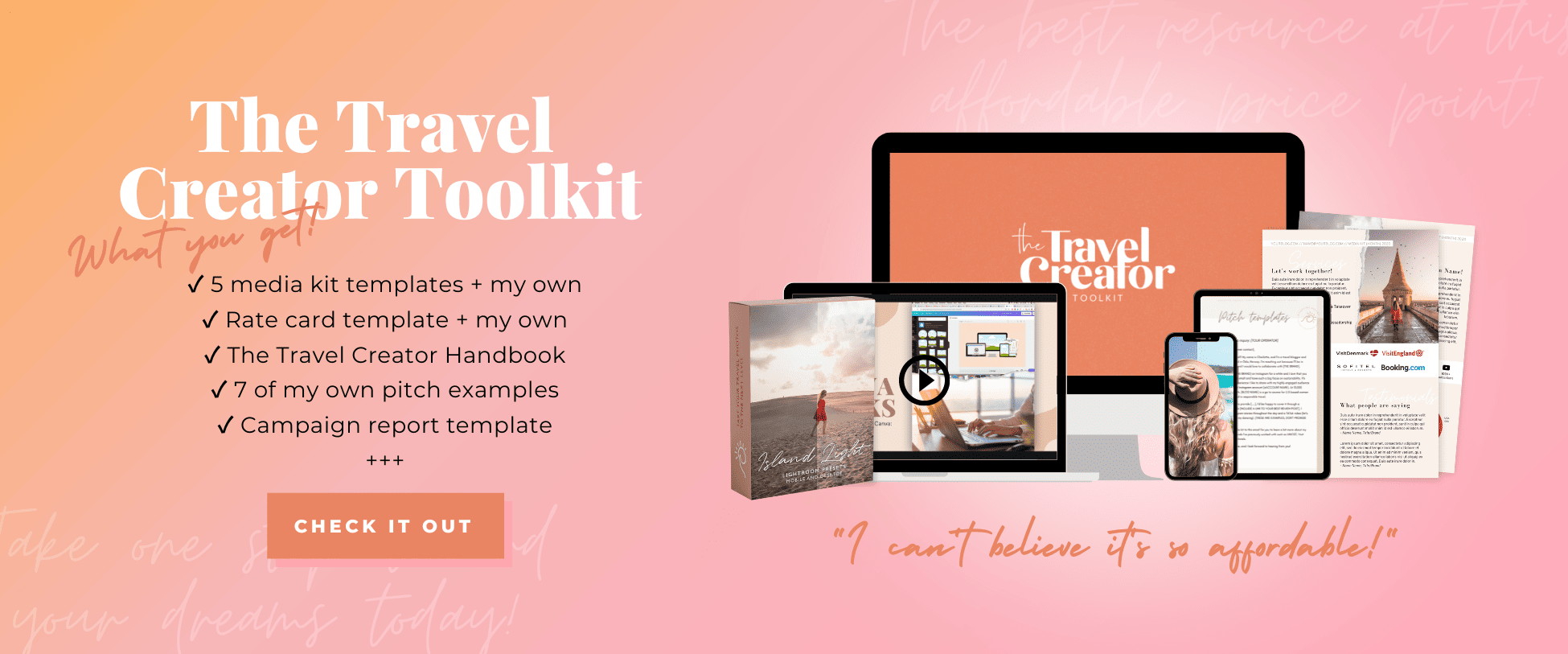 This post may contain affiliate links. I will earn a small commission if you purchase through them, at no extra cost to you.
Are you looking for the best day trip to Nusa Lembongan from Bali? Then you've come to the right place. After traveling in Indonesia for more than 13 years, I have been to Lembongan countless times and absolutely love it there.
Actually, Nusa Lembongan is one of my favorite places in the world and a must on any Bali itinerary. If you are limited on time, you can easily visit Nusa Lembongan on a day trip from Bali. The journey across the Badung Strait is super easy and takes only 30-45 minutes.
So let's take a look at how to get to Nusa Lembongan on a day trip, the best time to visit and the top things to do on this paradise island.
🌟 Remember to always get insurance before you travel to Bali or anywhere else. SafetyWing is an affordable subscription travel insurance that you can purchase even after departure. Read my complete SafetyWing review here.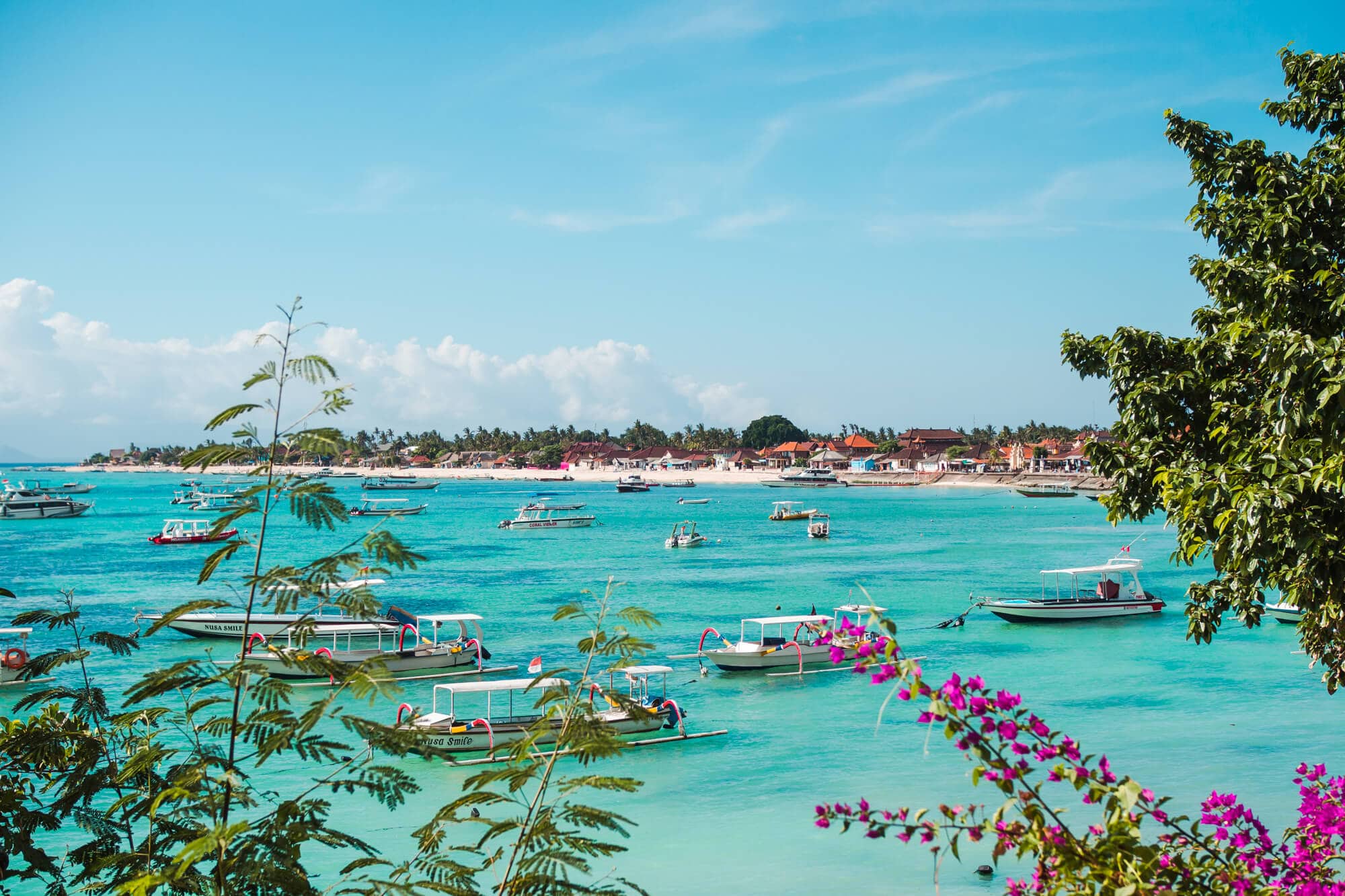 Nusa Lembongan day trip from Bali
If you want to do a day trip from Bali to Nusa Lembongan, you have two options. Book your own fast boat tickets and organize transportation once you get to Lembongan, or book a guided tour. To get the most out of your day I recommend you join a tour, however, I wanted to give you both options below.
As part of a tour
Experience all the highlights of Nusa Lembongan in one day as part of this highly-rated all-inclusive tour departing from Bali.
A private driver will pick you up at your hotel in Bali between 7:00 and 8:00 am and take you to Sanur. From there you board a fast boat (only 30 minutes), and when you arrive in Lembongan your driver will be waiting for you.
The two most beautiful beaches on Nusa Lembongan, Dream Beach and Mahagiri Beach, are both included in the tour, in addition to the Devil's Tear, the Mangrove Forest, the Yellow Bridge and a nice lunch.
Spend 7 incredible hours exploring one of my favorite islands in Indonesia without having to worry about a thing. Everything is taken care of for you.
Keep in mind that pick-up in Seminyak, Central Canggu, Central Ubud, Uluwatu, Jimbaran, and Nusa Dua is included in the tour price. If you are outside of these areas, you can contact the tour company to arrange transport at an additional cost or book your own driver.
Don't let the name "Instagram tour" deter you, it only means you will see the most picturesque places on the island. I'm normally not an organized tour person, but I loved this one!
🌟🌟🌟🌟🌟
"What a great day!! A must-do when in Bali ❤️"
By fast boat
As mentioned earlier, the fast boat ride from Sanur in Bali to Nusa Lembongan takes only 30-45 minutes and is super affordable for everything that's included. You can book your tickets in advance here.
Hotel pick-up and drop-off in certain areas in Bali (Kuta, Seminyak, Legian, Nusa Dua, Jimbaran, Ubud Center, Denpasar, Sanur) and on Nusa Lembongan are included in your return ticket. So all you have to do is be packed and ready to go in front of your hotel at the agreed-upon time.
There are many fast boat companies to choose from, I like to book through Viator so I get free cancellation and have the option to pay later. Paying online is also so much more convenient than having to bring cash.
Most companies depart Bali early in the morning, between 7:00 and 9:00 am, and return from Lembongan between 4:00 and 5:00 pm.
🌟 Check price and availability here >> Fast boat from Bali to Nusa Lembongan
What to know before you visit Lembongan
Best Time to Visit Nusa Lembongan
Nusa Lembongan has a tropical climate with two distinct seasons – dry and wet. The best time of the year to visit Nusa Lembongan and Indonesia, in general, is February to April (avoid Easter). That's when everything is lush and green after the rainy season, while the weather is mostly clear and sunny.
The main rainy season runs from November to February, peaking in January, and the main tourist season runs from July to August and during Christmas. I have been to the island during these times as well and have had a great time, however, I prefer February to April.
The best time to surf Nusa Lembongan is during the dry season, which runs from April to September. This is when the waves are at their best due to consistent Indian Ocean swells and the weather is ideal for surfing with little rainfall and offshore winds.
Keep in mind that the boat ride from Bali to Lembongan, across the Badung Strait, can be bumpy during the wet season, with unpredictable weather and rough seas. But it is nothing compared to how bumpy the fast boat from Bali to Lombok can be.
How to Get Around on Lembongan
Nusa Lembongan is a small island, and the best way to explore is on foot or by renting a scooter or bicycle. There are no cars allowed, only the vans transporting visitors from the fast boat to their hotels.
You will most likely be arriving in Jungut Batu, my favorite part of the island. If you want to stay here, you can easily explore on foot or by bicycle. If you want to explore the entire island, I recommend renting a scooter or a buggy if you're traveling with your family.
Scooter rentals are available at various locations on the island, and the cost is around 75.000 IDR per day. Bicycles can be rented for around 50.000 IDR per day. Read more in my Nusa Lembongan transportation guide.
It is important to note that the roads on Nusa Lembongan can be narrow and bumpy, and there are no traffic lights and few signs. But don't let that stop you. Driving around, feeling the sun on my skin and the wind in my hair, is my favorite thing to do on Nusa Lembongan.
One day in Nusa Lembongan
Jungut Batu Beach
Jungut Batu Beach is the main beach on Nusa Lembongan and the perfect place to start your day trip. With its crystal-clear waters and white sand (though a little rough), it's the ideal spot for swimming, sunbathing, and relaxing. There are plenty of restaurants, cafés and beach clubs along the beach where you can grab some breakfast, lunch or dinner.
Make sure to take a walk along the Jungut Batu Boardwalk, the view from there with Bali's Mt. Agung in the background is just breathtaking. If you go all the way to the end you'll reach Coconut Beach, a little gem most people miss.
You can easily spend your whole day trip to Nusa Lembongan in Jungut Batu Village, in addition to lounging on the beach and feasting on tasty treats, you can also go stand-up paddle boarding, snorkeling and surfing. There are also several boutiques along the main street where you can burn off some cash.
If you don't feel like renting a scooter or bike, you can walk up to the Mangrove Forest where you can hang out at my "secret spot" in Lembongan, Agung Beach Club.
Snorkeling and Stand-Up Paddle Boarding
Nusa Lembongan is known for its incredible underwater world, and there are plenty of tour operators who offer day trips including snorkeling. I recommend this full-day snorkeling & Mangrove Forest tour departing from Bali.
The tour includes:
English speaking guide
Transportation to/from Sanur
Speedboat to/from Lembongan Island
Transportation on the island
Lunch
Snorkeling equipment
Mangrove forest tour
🌟 Check price and availability here >> Full-day snorkeling & Mangrove Forest tour
If you go on a day trip to Lembongan on your own, you can easily rent snorkeling gear or maybe a stand-up paddleboard all over the island. Just look out for the many stakes in the water, left over from seagrass farming that was once the island's main source of income.
As I mentioned above, Jungut Batu is a great place to go paddle boarding because the bay inside the reef is often very calm. Rent a board from one of the many warungs along the beach, they will often have signs outside. If not, just ask. The price for one hour is often 150.000 IDR. For snorkeling, make your way to the Mangrove Forest.
Mangrove Forest
The Mangrove Forest, home to a variety of wildlife, including fish, birds, and crabs, is a must-visit attraction on Nusa Lembongan's north coast. You can take a guided tour through the forest with a local who will eagerly explain everything there is to know about the mangroves. It's a great way to support the local economy.
There are many warungs along the beach before you reach the Mangrove Forest, one more Instagrammable than the next. I wrote about my secret spot on Lembongan many years ago, and it looks even better today. Just take a look below.
You can spend your day at the warungs as long as you buy something to eat and drink. You can also rent snorkeling gear, stand-up paddle boards and kayaks.
Dream Beach and Devil's Tears
If you do decide to rent a scooter or buggy, you have to make your way to Dream Beach, the most beautiful beach on Lembongan. With its crystal-clear turquoise waters and powdery white sand, it's no wonder why it is such a popular spot. Just be careful when you go swimming, as the waves and currents are very powerful here.
If you have the time, stop by Devil's Tears, a coastal formation named after the powerful waves that crash against the jagged rocks, creating a spectacular display of water sprays and mist. The waves are so strong that they create a thunderous sound that echoes throughout the area.
You can watch the waves from a safe distance on the rocky shore or from the nearby viewing platform. The view is particularly breathtaking during sunset when the sky turns into a vibrant hue of orange and pink, creating a magical atmosphere.
Yellow Bridge and Nusa Ceningan
Finish your day trip with a stop at the Yellow Bridge, a unique and iconic landmark that connects Nusa Lembongan to its neighboring island, Nusa Ceningan. The bridge is painted bright yellow, making it a striking feature against the clear blue waters of the channel.
The bridge is a popular spot for tourists to take photos and admire the stunning view of the surrounding islands. The Yellow Bridge is also an important transportation route for locals, who use it to commute between the two islands. You can walk or drive across the bridge to explore the charming island of Nusa Ceningan, which is known for its cliffs, the Secret Beach, vibrant coral reefs and Le Pirate Beach Club.
I absolutely love to drive around the two islands and just see where I end up.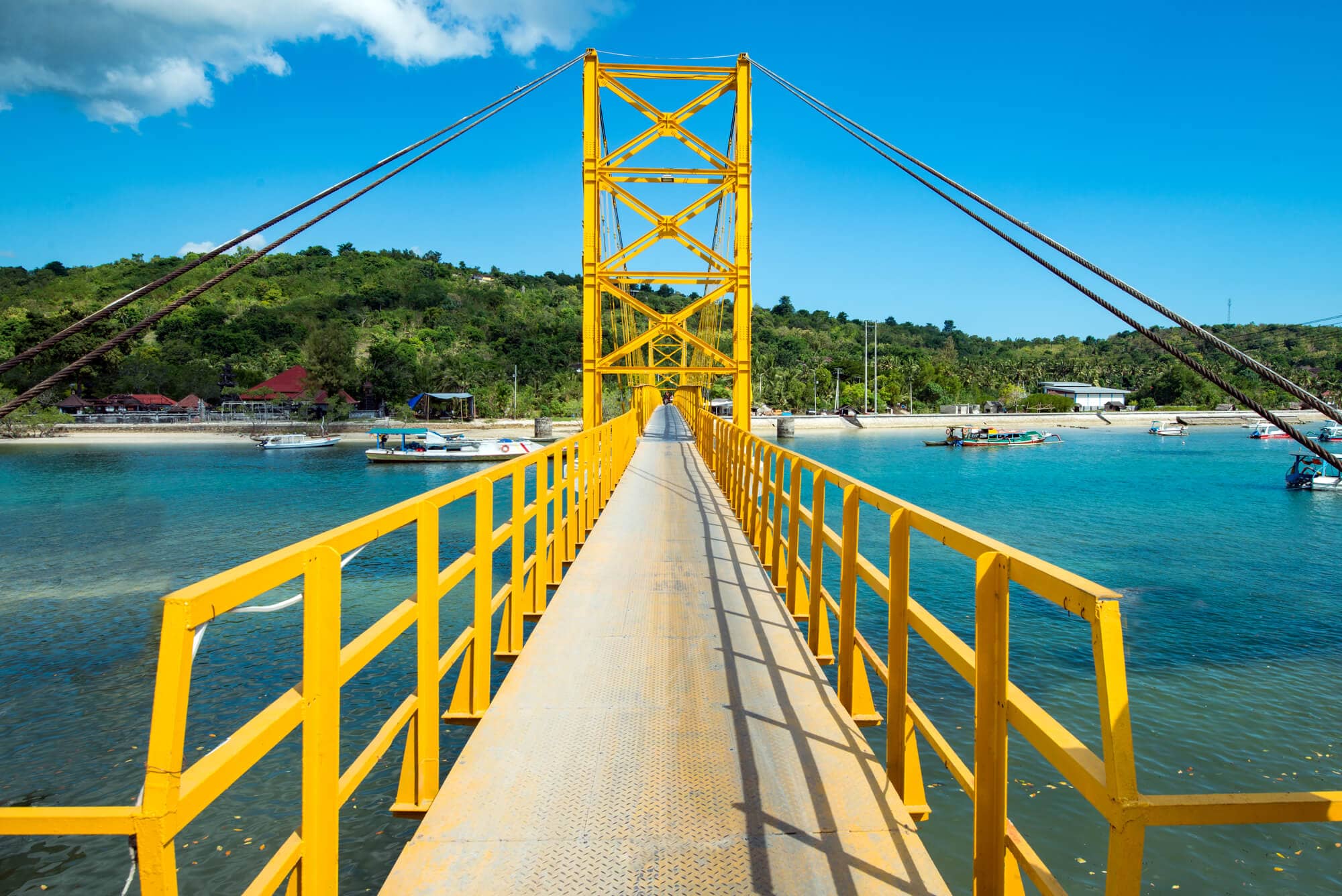 What to bring on a day trip to Nusa Lembongan
You don't need to bring much on a day trip to Nusa Lembongan. If you have your swimsuit on, some sunscreen and your camera, you're all set. Here's a quick list:
Sunscreen: With the tropical climate, the sun can be intense. I recommended you bring a water-resistant reef-safe sunscreen with at least SPF 30 to protect you skin from harmful UV rays.
Swimwear: Nusa Lembongan is known for its beautiful beaches and crystal-clear waters. Don't forget to pack or wear your swimsuit so you're ready for a refreshing dip in the ocean. I love this one.
Towels: I always bring this Turkish cotton towel with me. It is perfect for a day at the beach, as a cover-up if I get sunburned and I have even used it as a yoga mat before on Lembongan.
Water bottle: Staying hydrated is crucial, especially when spending time in the sun. Bringing a reusable water bottle is an eco-friendly option and will save money on buying bottled water. Many cafés on Lembongan offer free refills.
Cash: Many places on Nusa Lembongan do not accept credit cards, so it's important to bring cash for purchases such as food, souvenirs, and activities. Also, there are only a few ATMs on Lembongan and I have experienced them running out of cash.
Camera: With stunning views and picturesque landscapes, Nusa Lembongan is a photographer's paradise. Don't forget to bring a camera to capture memories of the trip. I used both my Olympus om-d em-5 and GoPro throughout the whole say.
Best restaurants on Nusa Lembongan
For such a small island, Nusa Lembongan offers a variety of dining options that cater to different tastes and budgets. From local warungs to international restaurants, you can find something to satisfy their cravings.
One of my favorite cafés for breakfast is B Fresh on the south side of Jungut Batu. I especially love their wholewheat waffles served with fruit and they also do a mean bacon and egg roll.
For lunch, I always stop by the Eco Deli, one of the OGs on the Lembongan restaurant scene. Here I always go for one of the salads and a piece of banana bread for dessert. If you'd rather take advantage of the stunning view from the Jungut Batu Boardwalk, you can't go wrong with The Deck, yet another old-timer on Lembongan, and the Thai Pantry.
For dinner, I like to just walk along the beach to see which place looks the coziest. Check out my Nusa Lembongan restaurant guide for more suggestions.
FAQs: day trips to Nusa Lembongan
Can you go to Nusa Lembongan for a day?
Yes, you can visit Nusa Lembongan for a day. Many tour operators offer day trips from Bali to Nusa Lembongan, which typically include transportation, activities, and meals. The two I recommend are this full-day snorkeling & Mangrove Forest tour and this private Nusa Lembongan Instagram Tour.
Is it possible to go snorkeling on a day trip to Nusa Lembongan?
Yes, snorkeling is a popular activity on day trips to Nusa Lembongan. Many tour operators offer snorkeling tours to the island's coral reefs, which are home to a variety of marine life. If you go by yourself, you can easily rent snorkeling gear along most beaches.
How long do you need on Nusa Lembongan?
You can see a lot of what Nusa Lembongan has to offer in one day. However, if you have the time, I highly recommend you spend at least two nights here. That way you can explore everything from the Mangrove Forest to Secret Beach on Nusa Ceningan, as well as just chill and enjoy the calm and beautiful atmosphere Lembongan is known for.
If you do decide to spend more than one day on the island, be sure to check out my guide to the best places to stay on Nusa Lembongan.
How much does a day trip to Nusa Lembongan typically cost?
The cost of a day trip to Nusa Lembongan varies depending on the tour operator and the activities included. Generally, prices range from around $50 for return fast boat tickets to $150 for private tours per person.
Is Nusa Lembongan cheaper than Bali?
Nusa Lembongan is generally less expensive than Bali, especially when it comes to accommodations and food. However, prices for activities and tours are often similar to those in Bali. There are also fewer things to shop and spend money on compared to Bali. So generally I feel like I spend less money on Lembongan.
Wondering how much two weeks in Bali costs? Check out my Bali budget breakdown.
Can you do a day trip from Nusa Lembongan to Nusa Penida?
Yes, it is possible to do a day trip from Nusa Lembongan to Nusa Penida. Many tour operators offer boat tours that visit both islands in one day, allowing you to explore the unique attractions of each.
If you want to go snorkeling in Nusa Penida, I recommend this three-hour snorkeling trip departing from Lembongan. You will be guided to three beautiful snorkeling spots and get a chance to swim with the majestic manta rays.
Final thoughts: The best day trip to Nusa Lembongan
Nusa Lembongan is a great destination for a day trip, offering a variety of activities and attractions for visitors. With its stunning beaches, crystal-clear waters, and laid-back atmosphere, it's the perfect place to unwind and relax.
You can explore the island's natural beauty by driving around on a scooter and just exploring, snorkeling, or taking a boat tour through the Mangrove Forest.
For those looking for a more adventurous experience, there are plenty of water sports to try, such as surfing, paddleboarding, and jet skiing. Nusa Lembongan's waves are perfect for surfers of all levels, and there are plenty of rental shops available for equipment.
Ready to book your day trip to Nusa Lembongan?
🌟 Check price & availability here >> Private Nusa Lembongan Instagram Tour
More Nusa Lembongan travel guides
---
Remember to pin for later 😉