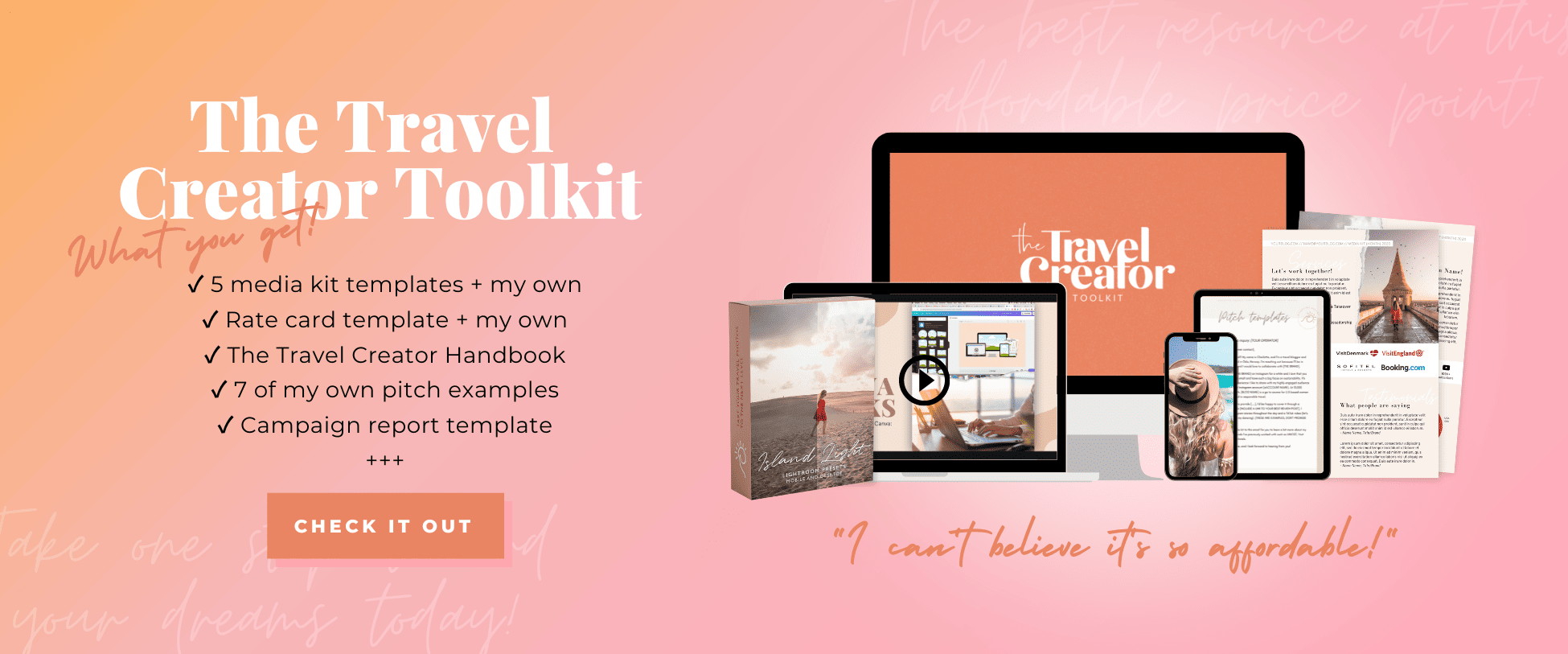 This post may contain affiliate links. I will earn a small commission if you purchase through them, at no extra cost to you.
Are you looking for the best coworking spaces in Canggu? When I first came to Bali over 13 years ago, Canggu was no more than three gravel roads with a few warungs along the beaches. We often couldn't even find a place to stay. Haha, how things have changed.
Today Canggu is one of the main hubs for digital nomads in Bali and one of my favorite places in the world to work remotely. With Ubud coming in as a close second.
After spending months over several years exploring the area and testing out different options, I have compiled a list of what I consider to be the best coworking spaces in Canggu.
🌟 Remember to always get insurance before you travel to Bali or anywhere else. SafetyWing is an affordable subscription travel insurance that you can purchase even after departure. Read my complete SafetyWing review here.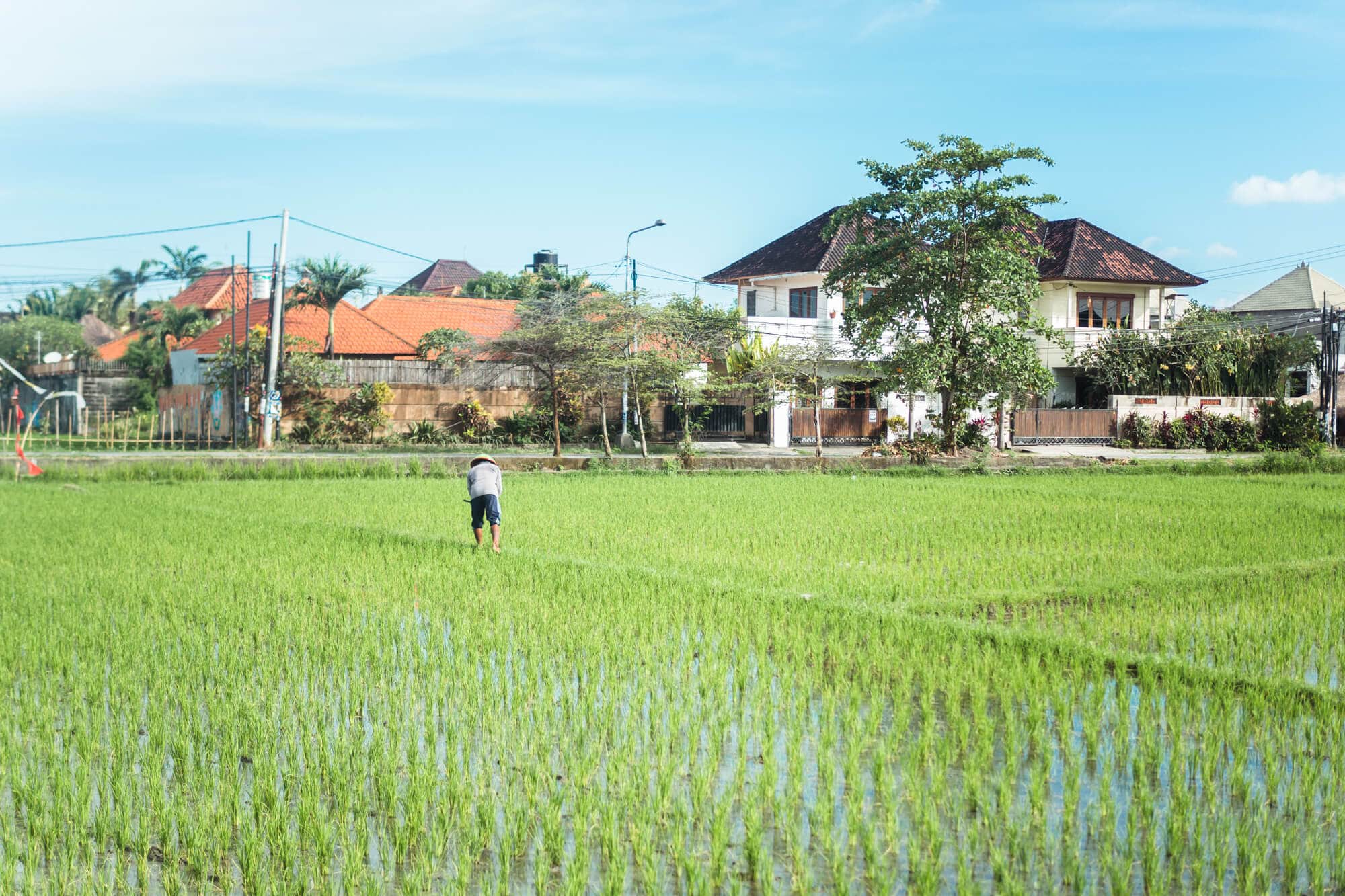 What is coworking?
Coworking spaces are shared workspaces where digital nomads and people from different companies or fields can work together in a collaborative environment.
They offer a range of amenities, from high-speed internet to meeting rooms, and often have a community atmosphere that can be beneficial for networking and making new connections.
One of the main advantages of digital nomad life is regularly meeting new, creative and interesting people, and coworking spaces are a big part of that. Finding the perfect coworking space for you is essential for productivity and networking and can make or break your workation or stay overseas.
Pros of coworking
One of the biggest advantages of coworking spaces is the flexibility they offer. You can usually rent a desk or a private office on a monthly or even daily basis, which means you don't have to commit to a long-term lease.
Another benefit of coworking is the sense of community they provide. Working from home can be isolating, but in a coworking space, you're surrounded by other people who are also working on their own projects. This can be a great way to network and make friends.
Cons of coworking
One of the biggest drawbacks is the cost since you technically could work from home. While coworking spaces can be more affordable than traditional office space, they can still cost a pretty penny.
Another potential downside is the noise level. Coworking spaces can be busy and noisy, which can be distracting if you're trying to focus on your work. However, many coworking spaces have designated quiet areas or private rooms that you can use if you need to concentrate.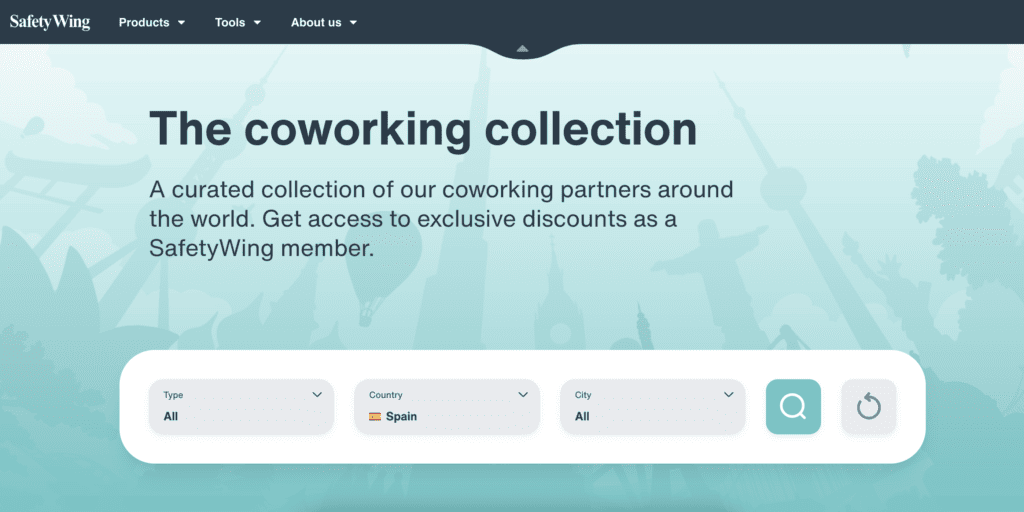 🌟 Looking for coworking spaces in your favorite destination? Take a look at SafetyWing's brand new Coworking Collection.
What is coliving?
Several of the best coworking spaces in Canggu also offer coliving. It is exactly what I was missing when I moved to Canggu many years ago, back when it was hard to meet other like-minded creatives.
Coliving refers to a modern form of communal living where individuals or groups share a living space, often with shared amenities and facilities such as kitchens, living rooms and bathrooms.
These spaces are designed to promote social interaction and community building among residents, who may come from diverse backgrounds and cultures.
Coliving is becoming increasingly popular, especially among young professionals, freelancers and entrepreneurs who seek affordable, flexible and community-oriented living arrangements.
Map of coworking spaces in Canggu
How to get around Canggu
There is no public transportation in Bali, so I recommend you rent a scooter to get around Canggu. It is one of the best places in Bali to drive by yourself and you can easily ask your accommodation to arrange a scooter for you. Just make sure you're properly insured!
Alternatively, Grab and GoJek (Asia's versions of Uber) are widely popular, along with Bluebird taxis. Just remember to ask the driver to turn on the taximeter or agree on a price upfront. And make sure you read about the most common Bali scams before you go.
When I'm doing day trips around the island I always book this driver, it is a customizable tour and you can go wherever you want within 10 hours.
🚘 Check price and availability here >> Bali car hire with a driver
9 best coworking spaces in Canggu
If you're looking for a great place to work in Canggu, you're in luck. There are so many amazing coworking spaces to choose from that offer a variety of amenities and services to help you be productive and comfortable while you work.
Tribal Bali is a great coworking and coliving space located in Pererenan, a quiet area technically right outside Canggu. Just a five-minute scooter ride from Batu Bolong.
It offers a relaxed atmosphere in a large open-air building, with plenty of natural light, great wifi, delicious food, a pool – and did I mention that it's free of charge? Well, almost.
Opening hours
Tribal Bali is open every day from 8:00 am to 10:00 pm.
Price
Working at Tribal is free for three hours when you purchase something from the restaurant. When the three hours are up, you have to spend an additional 100,000 IDR minimum. But you gotta eat lunch, right?
---
Just a two-minute stroll from Canggu Beach you'll find Zin Cafe Canggu, a beautiful open-air place spread out over 4 floors.
The coworking area is located right next door in a bamboo structure, a cozy and stylish space that offers a great atmosphere for working and socializing. But because it is free, it does get very crowded so get there early. The wifi is great but the food is only average in my eyes.
Zin Cafe Canggu also boasts a rooftop restaurant with spectacular views across the ricefields and 5 separate spaces for almost any type of event and there's no rental charge, only a minimum spend.
Opening hours
Zin Cafe Canggu is open every day from 7:00 am to 10:00 pm.
Price
The Zin Cafe Coworking space is free to use.
---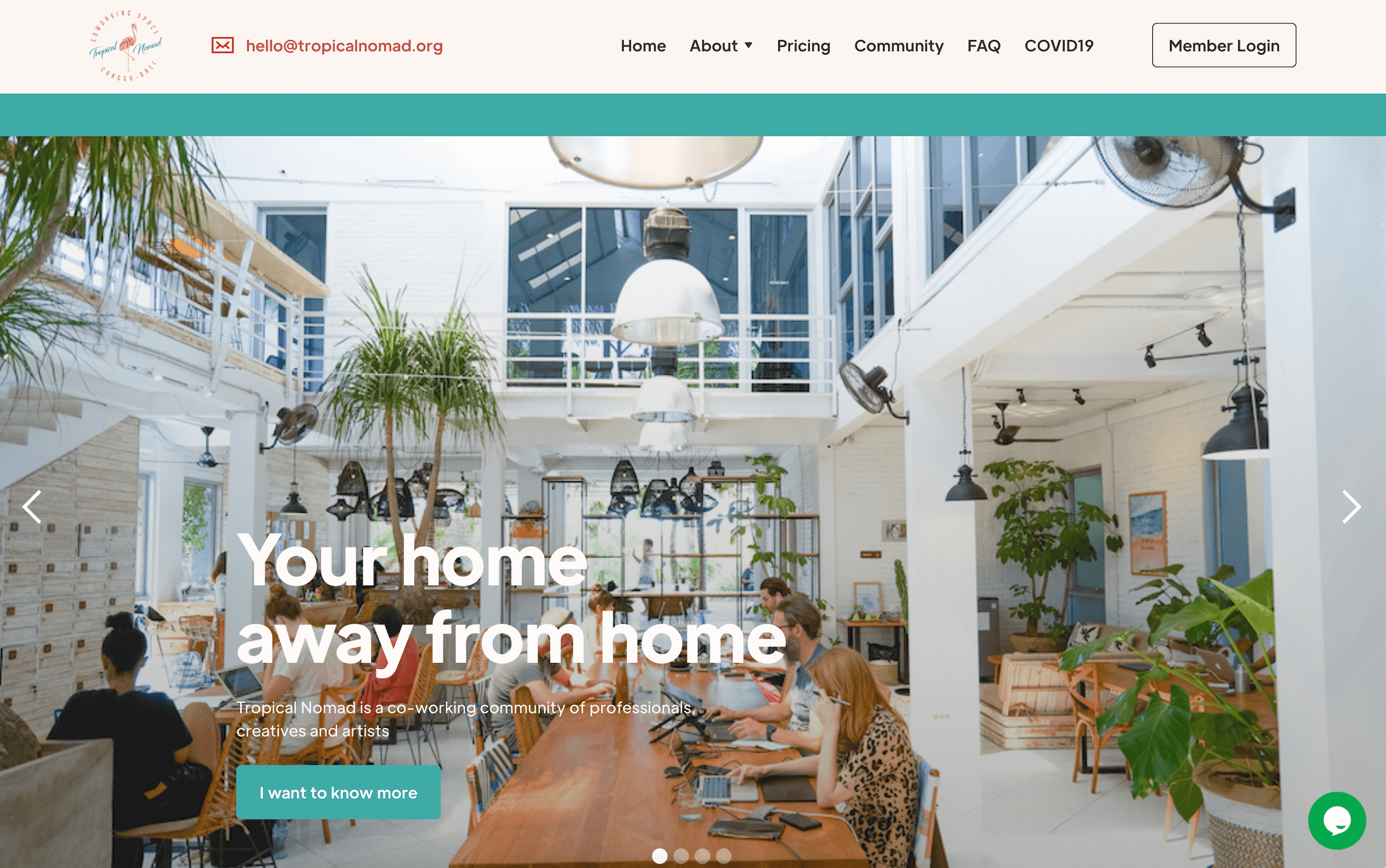 Tropical Nomad is a bright and modern coworking space over two stories that offer a great working environment for digital nomads and entrepreneurs. It has a large open space with plenty of natural light, as well as private offices and meeting rooms.
The wifi is reliable and there are plenty of seating options to choose from both inside and out in the palm tree garden. The on-site cafe serves up coffee, juices, coconuts and pastries. They often put on fun events for members like BBQ nights in the garden and movie nights.
Opening hours
Tropical Nomad Coworking Space is open 24/7.
Price
You have the opportunity to try Tropical Nomad for one day during the weekend free of charge. Packages start at $12 for a 24-hour pass and $70 for a month pass including 50-hour WiFi credit, 3-hour Skype Booth credit and 10-page printing credit.
---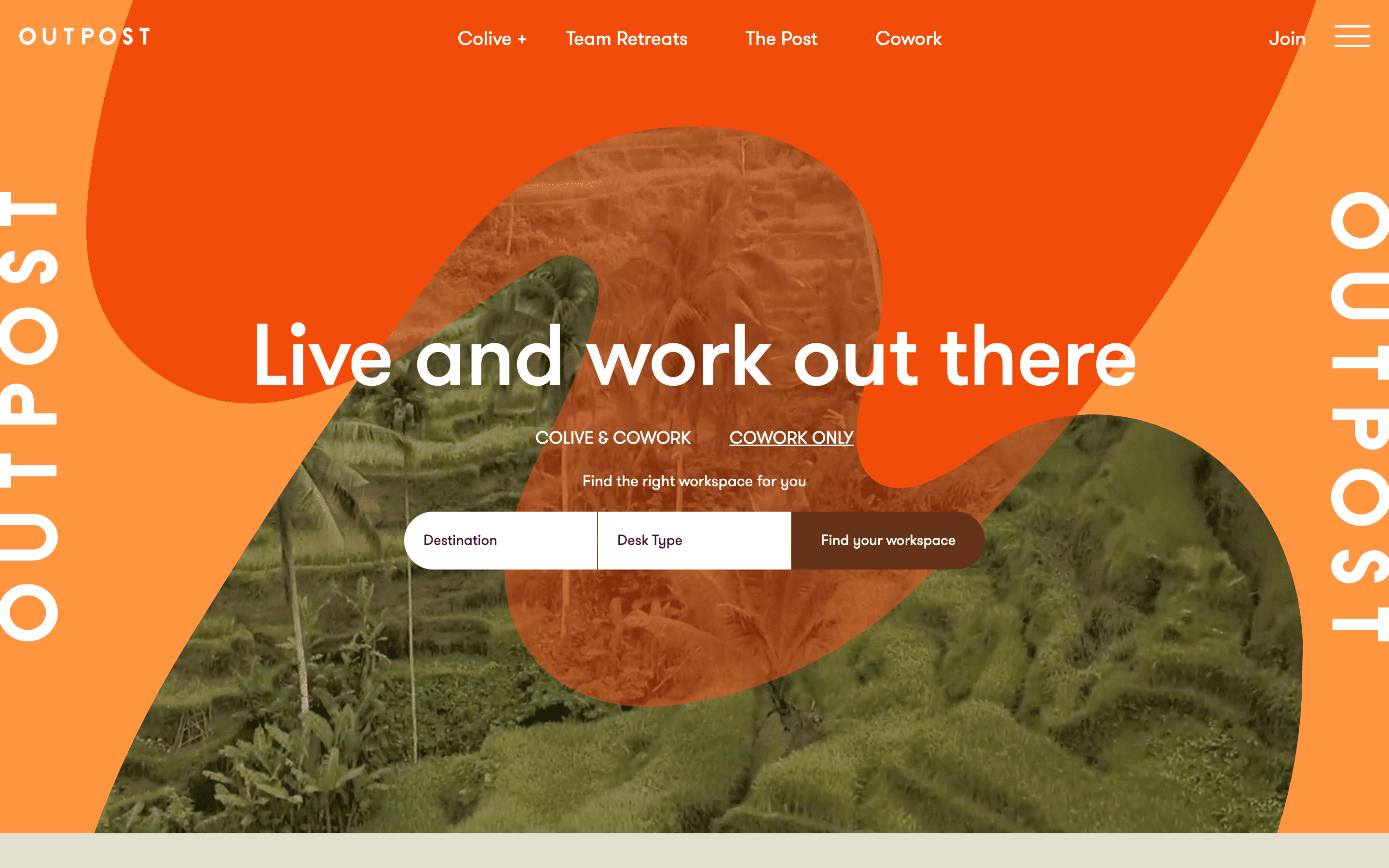 Another great option is Outpost Canggu, located just a 10-minute walk from Berawa Beach. Outpost has been in the coworking game for a long time, with two other locations in Ubud and one in Sri Lanka.
The Canggu location offers a modern, industrial-style coworking space complete with private offices, meeting rooms and a dedicated Skype booth. In addition, there's a small pool, a café serving up delicious coffee and food as well as regular events, from hands-on workshops to yoga classes, cocktail mixers and the popular BBQ and Beats.
Opening hours
All Outpost locations in Bali are open 24/7.
Price
The prices at Outpost start at $15 for a day pass (purchase at location).
$54 for a 25 hours pass valid for 1 month including a hot desk at any Bali location, mailing address and 3 hours of private booth access.
1 month of unlimited use costs $195 and a designated desk starts at $232 for a month.
If you book coliving directly with Outpost, you will get an unlimited coworking pass added to your booking at a members-only discounted rate. You are also able to upgrade your stay with a coworking pass when you check in.
---
Karya Coworking is a modern and stylish coworking space located in Berawa, Canggu. It is the best option for those who want to run a business from Bali.
Karya, which stands for inspiration and being in flow, offers a range of workspaces, including private offices, dedicated desks, as well as meeting rooms and event spaces. It is a community of individuals who have a genuine interest in Bali's culture and arts, with a desire to explore more than just the usual tourist hot spots.
You can register your company at the office address for an annual fee. Karya also provides valuable advice on operating a company in Indonesia, along with secretarial and accounting services.
Opening hours
Karya is open daily from 6:00 am to 8:00 pm, except on Nyepi.
Price
A dedicated desk with rice field views, including printing, is $80 per week or $250 a month.
Bright and airy private offices, including printing, use of meeting room and phone booth, start at $180 per week and $600 per month.
---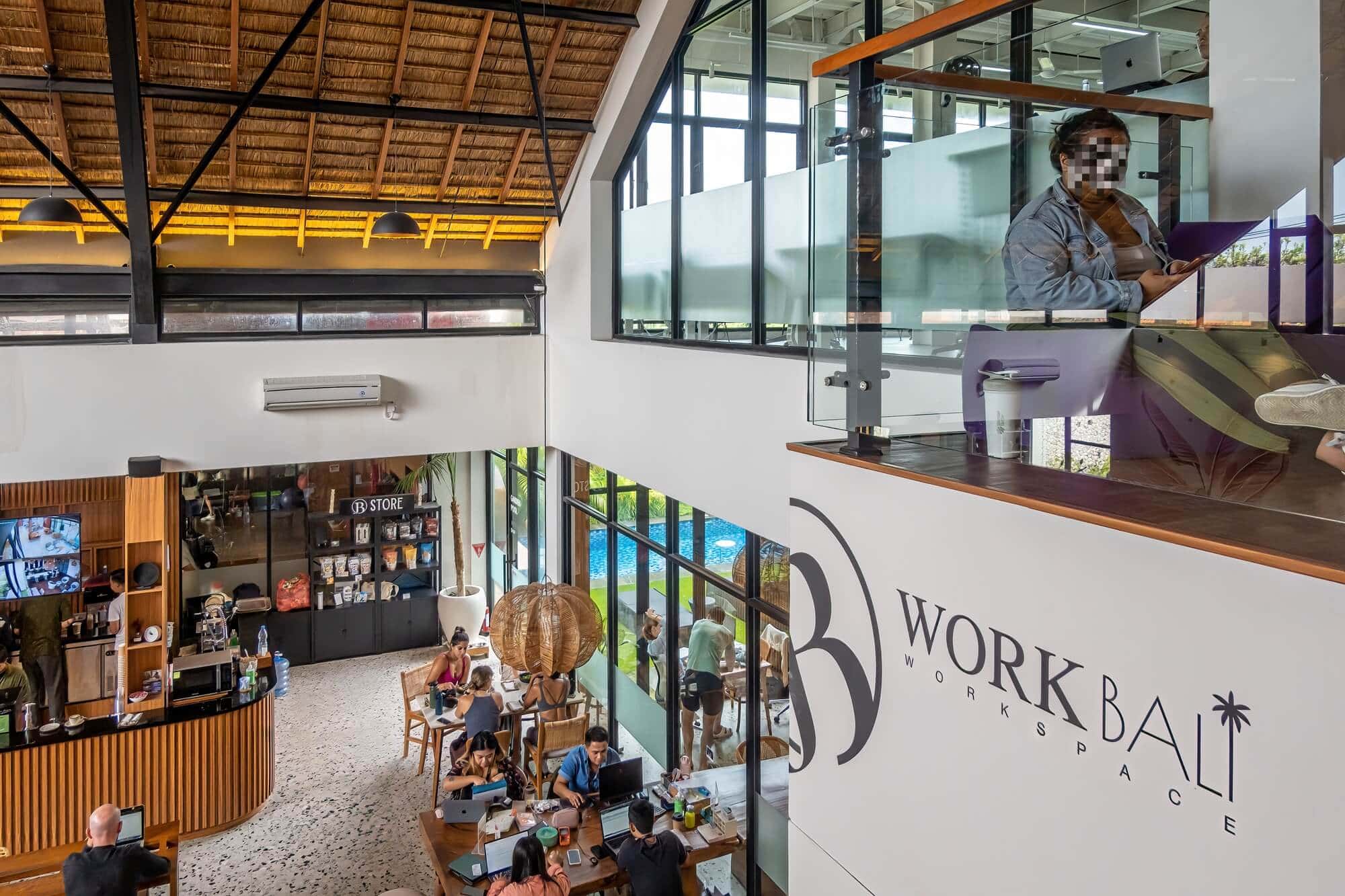 BWork Bali is a cozy and inspiring coworking space close to the shortcut. It has a beautiful garden area with a pool and an open-air upper floor with stunning views of the rice fields.
BWork strives to help its members find their ideal work-life balance with the goals of adding more meaning to their work and allowing them to progress more effectively. They often put on wellness classes like boxing and yoga as well as members-only drinks.
There's an onsite café that can be a bit crowded and loud, but the wifi is great and there are some good options for breakfast and lunch.
Opening hours
BWork is open 24/7 and the café is open from 8:00 am to 9:00 pm.
Price
You can work in their café for free, but to access all their facilities you have to become a member. The 24-hour pass (12 am-12 am) costs $18 and 50-hour coworking access over two weeks costs $95.
---
Kinship Studio is a warehouse/loft-style coworking space that combines work, wellness and arts with a strong community in the heart of Berawa.
Kinship is only open to members but if you're a creative soul like me, the membership is so worth it. You get access to a ceramics studio and unique fun events such as perfume workshops, pottery classes and sip and paint evenings.
There's an onsite café serving coffee and if you get hungry there are many great restaurants close by, such as Burger Brothers and Koloni just down the street.
Opening hours
Kinship Studio is open daily from 8:00 am to 8:00 pm.
Price
A day pass is about $16, the 25-hour pass (monthly) is $52 and the full monthly pass is $145.
---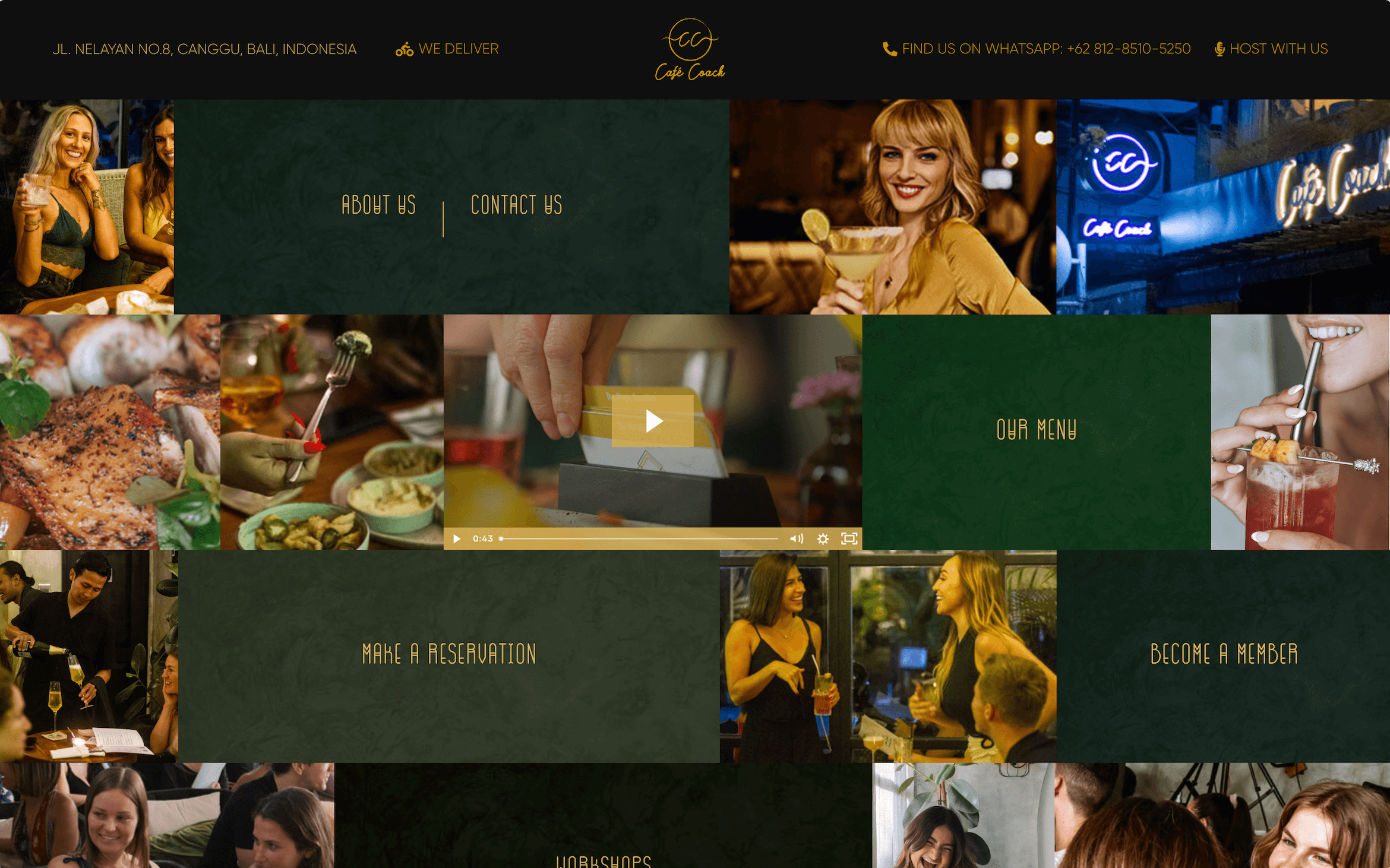 Café Coach is a quiet and comfortable coworking café located close to the shortcut. If you're a coach, healer, yogi or in the wellness industry, this is the place to be in Canggu. The only downside is that there aren't many seats, so be sure to get there early.
They don't only serve delicious food such as Acai Bowls and Burrata on sourdough toast, but they also offer free workshops on coaching, spirituality, personal development and entrepreneurship, every Thursday at 5:00 pm held by guest speakers from the Canggu community.
Opening hours
Cafe Coach is open daily from 7:00 am to 22:00 pm.
Price
There's no entrance fee at Cafe Coach, just buy something to eat and drink.
---
Genesis Creative Centre, located in the heart of Berawa, was created to offer a unique facility that provides people with resourceful studios and incubating workspaces, both private and shared. That includes a film and photography studio, a music and recording studio, an art studio as well as a workshop & meeting room.
This is the place to be to work on your creative projects, collaborate with other artists and exhibit your work.
Opening hours
Genesis Creative Centre is open Monday-Saturday from 9:00 am to 7:00 pm.
Price
You can choose between a day pass for $10 or a monthly membership for about $145 giving you a designated desk and 2 hours worth of studio time.
Choosing the right coworking space
When looking for a coworking space in Canggu, there are several factors to consider to ensure that you choose the right one for your needs. Here are some key things to keep in mind:
Location
The location of a coworking space is crucial, as it can have a big impact on your productivity and overall experience. You want to choose a space that is easily accessible and convenient for you to get to.
The traffic in Canggu can get crazy, so if you're staying in Batu Bolong and choose a coworking space in Berawa, you will be stuck in traffic for a while. Canggu is not as small as it looks.
Pricing
Pricing is another important factor to consider. You want to find a space that fits your budget and offers the amenities you actually need.
Most coworking spaces offer different pricing plans, such as daily, weekly or monthly rates. Consider your work schedule and be realistic about how often you plan to use the space to determine which pricing plan is best for you.
There are a lot of fun things to do in Bali so unless you have set hours in your job, don't overestimate how much you plan to work. I've paid for a monthly plan more than once and ended up going like 2 times.
Amenities
Amenities can vary widely between coworking spaces, so it's important to consider which ones are most important to you. Some common amenities include high-speed internet, printing and scanning services, meeting rooms, and private workspaces.
Make a list of the amenities you need and prioritize them when evaluating different coworking spaces.
Community
The community at a coworking space can greatly impact your overall experience. Some of the coworking spaces in Canggu have a more serious and hard-working atmosphere, and some have a more chilled vibe where people are more interested in meeting like-minded people.
Some coworking spaces also offer networking events and workshops, which can be a great way to meet new people and learn new skills. Look for the coworking space with the most interesting events for you, and I recommend trying a few before you commit for months.
Frequently Asked Questions
What is Canggu known for?
Canggu is a coastal village located on the southwest coast of Bali, Indonesia, known for its relaxed atmosphere, grey sandy beaches and waves.
The village is situated approximately 10 kilometers north of Kuta and has become a popular destination for surfers, foodies, expats and digital nomads. Canggu offers accommodation options to suit every taste and budget, from luxurious villas to charming little homestays.
Additionally, Canggu is known for its picturesque sunsets, beach clubs, bars, markets and nightlife, making it a great destination for those looking to have a good time, and a must on any Bali Bucket List.
How much is a coworking space in Bali?
The cost of a coworking space in Bali varies depending on the location and amenities offered. In Canggu, you can find coworking spaces ranging from free to $500 per month. Some spaces offer daily or weekly rates as well.
What are the benefits of working in a coworking space in Canggu?
Working in a coworking space in Canggu has many benefits. You'll have access to a professional workspace with high-speed internet, meeting rooms and other amenities, surrounded by a community of like-minded individuals who can offer support, networking opportunities and collaboration.
Additionally, coworking spaces often host events and workshops that can help you grow your skills and knowledge.
What happened to Dojo Coworking?
The OG coworking space in Canggu and my first ever experience with working remotely has unfortunately closed its doors permanently.
Is a coworking membership worth it?
Whether a coworking membership is worth it depends on your individual needs and goals. If you need a professional workspace and want to be part of a community, a coworking membership can be a great investment. It can also be a cost-effective solution if you don't want to commit to a long-term lease or pay for traditional office space.
It's important to evaluate your needs and compare the costs and benefits so you don't waste money on amenities you won't use like I have done so many times. If you are unsure, try one of the free ones first.
Popular Bali travel guides
---
Remember to pin for later 😉