This post may contain affiliate links. I will earn a small commission if you purchase through them, at no extra cost to you.
Palm tree paradise northwest on Sumbawa
One night researching new travel destinations I saw a photo of Whales & Waves Resort on Tripadvisor. I decided then and there that I needed to see the place in real life, as it seemed too good to be true.
// This post contains affiliate links
The beautiful Whales & Waves Resort is located northwest on the island of Sumbawa just outside Kertasari Village. Sumbawa, one of the 17.000 plus islands that make up Indonesia, is mainly known for its white sandy beaches and great waves. Not surprisingly, the majority of tourists is surfers on the lookout for huge swells and empty lineups. You can reach the island by public ferry or plane, departing fairly regularly from Bali, Lombok and Java.
A couple of months, four flights and a 2.5-hour bumpy car ride later (the resort driver picked us up at the Sultan Muhammad Kaharuddin III Airport), we finally arrived at our destination in the pitch black. Looking out the window the next morning, we were in awe of what we saw. Palm tree paradise! The next few hours were spent just wandering around taking photos and exploring every bit of the beautiful grounds. After that a dip in the warm turquoise water, some lounging in the hammocks and a lot of coconut drinking, which quickly turned into a daily routine.
You can book a stay at the most amazing place I have ever been here: Whales and Waves Resort.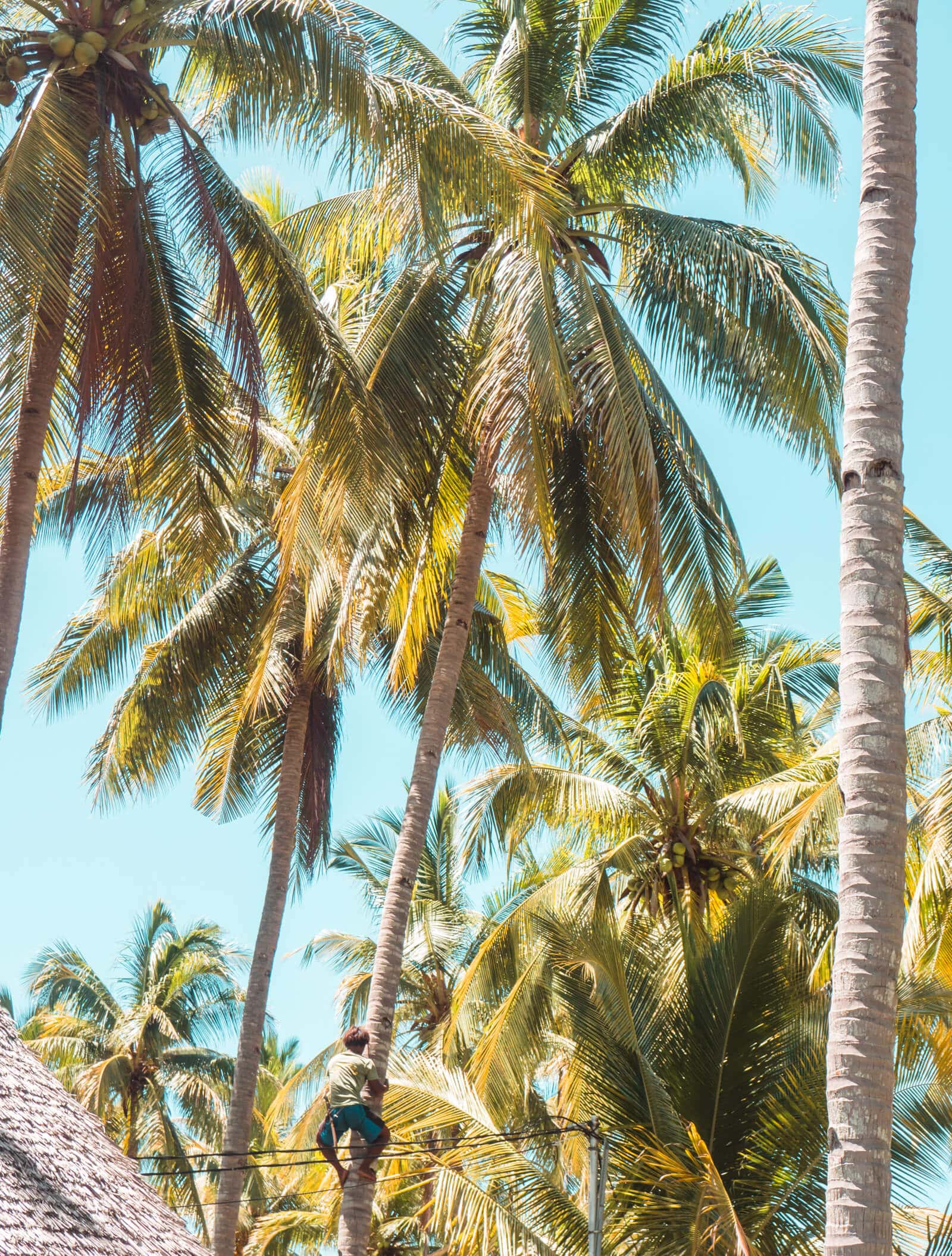 One very skilled climber getting coconuts for our breakfast
Gracy/Gracie the super cute guard dog waiting for us to get in the water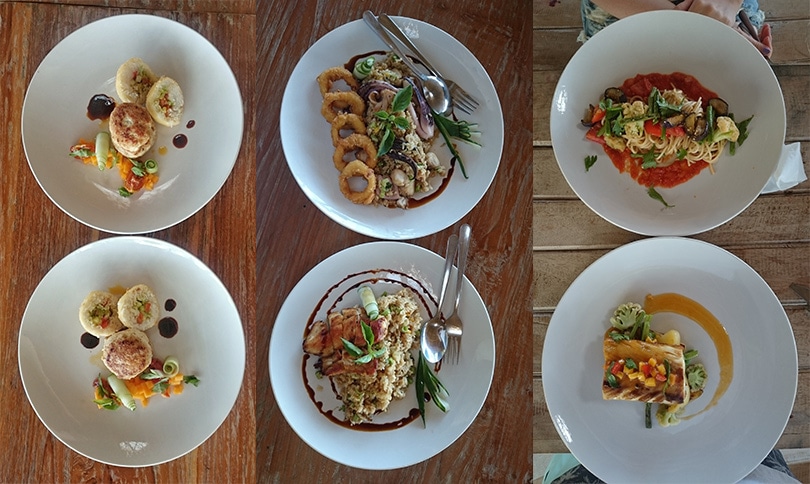 The chef cooked us delicious two-course meals for lunch and dinner every day. I even got my own menu as I'm not big on seafood. The creamy eggplant soup was my favorite. I would never have expected to get that quality of food in such a remote part of Indonesia. The nearest somewhat large town is Taliwang, 20 minutes away on bumpy winding roads. In Kertasari Village you can buy water, sodas, snacks, soaps and fuel. They also have a laundry service and a mechanic, that's about it.
But wow how beautiful the little village is. Although quite run down, the houses are painted in all colors of the rainbow. People sitting out in front of their houses smiling and waving. Cows, goats and chickens roaming freely in the streets. It was fun to see what Bali might have looked like some 30 years ago. We stayed in the area the whole time as there were so many stunning beaches and little coves to explore.
The road leading to Kertasari Village from the Resort
One of the most incredible sunsets I've ever seen!
There were more cows than people on the beach most days…
…and of course, some goats.
Early morning surf with Lombok's Mount Rinjani in the background.
Searching for waves at one of the many beaches.
I promise you this place isn't too good to be true. It really is as amazing as it looks. And it's not too expensive either, the rooms start a $50 a night. Book your stay at Whales and Waves Resort here!
Have you ever been somewhere so beautiful it didn't seem real?